10 American Olympians to Look Out For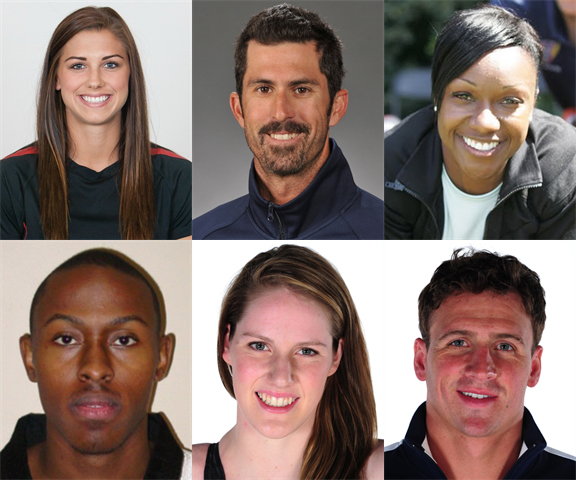 We all know that Michael Phelps is going to try to add to his gold medal haul and LeBron James is going to show off his Jagger-like basketball moves when the London Olympics start in July, but what about some of the names you haven't heard of before? Who are going to be the breakout stars this time around? Below, a lit of athletes we're keeping our eyes on (for more reason than one!).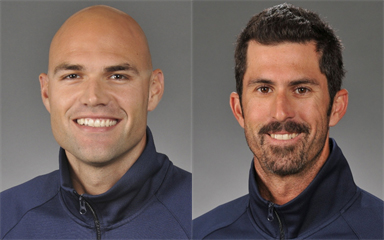 Phil Dalhausser & Todd Rogers
: Though this beach volleyball duo walked away with the gold in 2008 in Olympics, they were always outshone by Kerri Walsh and Misty May-Treanor. Look for this gigantic duo (they click in at 6'9″ and 6'2″ respectively) to cast some big shadows this time around as the continue to dominate the gritty courts.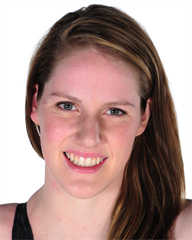 Missy Franklin: This teenaged swimmer tried out for the 2008 Olympics when she was only 13 and broke a world record in the 200-meter backstroke in 2011 at age 16. With youthful determination and a bright smile, look for her to dancing with stars before her 18th birthday.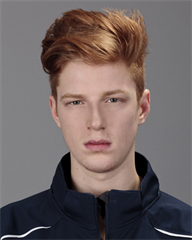 Race Imboden: First of all, this fencer looks like a cross between Conan O'Brien, Shaun "Flying Tomato" White, and La Roux. Secondly, he likes to DJ and interns at a record label. Even if this kid sucks with a sword, he's going to be the love-him-or-hate-him proposition of the Olympics.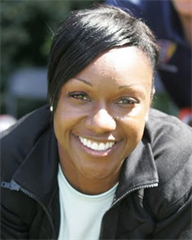 Carmelita Jeter: This Californian is currently the fastest women in the world and won the 100-meter sprint at the 2011 IAFF World Championship. She's not related to New York Yankee Derek, but her brother Pooh played for the Sacremento Kings.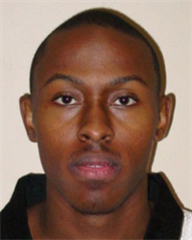 Terrence Jennings: This Virginia resident defeated a taekwondo legend in order to secure his spot for the 2012 and now he's the one to watch. Considering he started martial arts because he loved Teenage Mutant Ninja Turtles, he seems like a lot of fun too.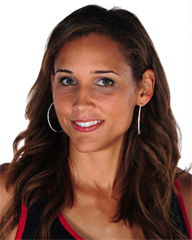 Lolo Jones: Sure, much has been made about her being a virgin and that she should date Tim Tebow, but the reason anyone pays attention to Lolo Jones at all is because she can seriously destroy the hurdles.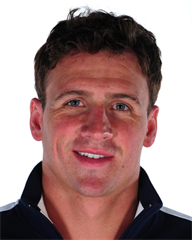 Ryan Lochte: Michael Phelps got all the attention in 2008, but Lochte was always coming in second or third right behind him. Now, considering his athleticism, his hunky shorter hair and how good he looks in his bathing suit, plenty of people will be watching Lochte.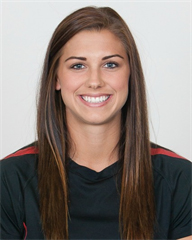 Alex Morgan: She is the youngest member of the U.S. women's soccer team and posed in a painted-on bikini for Sports Illustrated. But she's not just a pretty face. She scored two goals in the 2011 World Cup. Now that's a kicker.

Rau'shee Warren: This 5'4″ boxer was at the Olympics in 2004 and 2008 and was knocked out in the first round both times, the second time as a result of a scoring controversy. But he's convinced this is his year. The aspiring rapper with a huge sneaker collection should be quite colorful on his way to victory.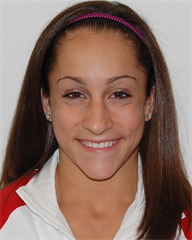 Jordyn Wieber: Nastia Liukin, the 2008 all-around gold medalist, is returning for another try, but she'll have to defeat the current world all-around champion if she wants to. Considering Jordyn loves Justin Bieber, Rachel Zoe, and the Kardashians, she seems like the kind of girl we want to root for.
Follow Brian Moylan on Twitter @BrianJMoylan
[Photo credit:NBC]
More:
Michael Phelps planning retirement after London Olympics
Will Smith gets sporty with British Olympics hopefuls