2013's Best Music Videos (So Far)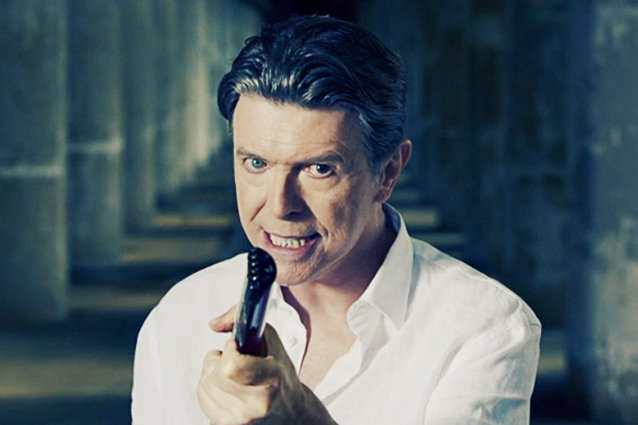 Columbia Records
We're three quarters into 2013 and the year is already chock full of creative and unique music videos. In the 1980s and '90s, artists wanted to create videos that were meaningful and larger-than-life, but in today's digital age, the art of music videos is starting to be replaced by DIY videos that aim to go viral. Thankfully, the following artists have managed to find a happy medium between the two, and the result is 10 of the best music videos that have come out this year.  
Allison Weiss – "Making It Up"
We all know that breaking up is hard to do, but what happens when you get dumped by the one creature that's supposed to be give you unconditional loyalty? Allison Weiss knows what that pain's all about. In the Kristen Winter-directed video for "Making It Up," Weiss comes home to a note on her bed that simply says, "Allison – I can't do this. I'm sorry. –Scott." You can't even do it in person? How rude, Scott! A lot of furrowed brows and pacing around later, Weiss goes off to confront her dumper … who just happens to be her dog. Weiss is perfect in her genuine disappointment over breaking up with Scott, the handsome dog with the stylish name-embroidered scarf that clearly anyone would've fallen for. Breaking up has never been cuter.
Django Django – "WOR"
In this brilliantly-directed Jim Demuth video, Django Django take the audience into a dizzying look into a night in the life of the infamous Well of Death riders in Allahabad, India. Clocking in at less than 5 minutes, the video is more like a mini-documentary, showcasing not only the crazy stunts that the daredevils pull off, but also the human side of the stuntmen, giving introductions and quotes from the featured riders. The visuals are the perfect complement to the rousing music, and the video manages to leave afterthoughts about mortality and heroism lingering in the viewer's mind. Deep stuff.
 The Knife – "Full Of Fire"
If you know anything about Swedish electro duo The Knife, you know that they're the dictionary definition of "awesomely weird as hell." "Full Of Fire" is one of their less creepy songs, more upbeat and frantic than sullen and saturnine, and the almost-10-minute-long video works to keep up with the pace. "Full Of Fire" is essentially a short film by Stockholm and Berlin-based filmmaker/visual artist Marit Ostberg that takes the audience on a crazy ride through protests, random people's apartments, kids playing with broken glass, and so much more haphazardness. 
David Bowie – "The Next Day" (NSFW)
2013 was the year that David Bowie decided to venture back into the music world and show us all how it's really done. The title track of his latest (and twenty-fourth) studio album, "The Next Day" video was written by Bowie himself and directed by famed Canadian-Italian photographer/director Floria Sigismondi. The video finds Bowie as a Jesus-type prophet singing in a dive bar to an audience of washed up church figures who are drinking their pain away. Marion Cotillard stars as a gorgeous siren (so basically, herself) who gets a really bad case of stigmata, while Gary Oldman is featured as a sleazy priest who just wants to get his dance on. The Catholic League denounced the video, calling it a "mess," which basically translates as "Welcome Back" as far as Bowie is concerned.
Foals – "Late Night" (NSFW)
British indie rockers Foals have a doozy with the NABIL-directed "Late Night." A 5 minute exercise in existentialism, "Late Night" goes through the basic human events that make up late nights, like death, sex, crime, birth, suicide, violence, and drama.  Set in a decrepit hotel straight out of a Hitchcock film, the band plays in the lobby while chaos takes place between the floors and walls. Although the visuals are graphic, the video is anything but gratuitous when it comes to nudity and violence, instead focusing on the realness and grittiness of basic human instincts instead of glorifying them.
Beach House – "Wishes"
Beach House's "Wishes" was directed by Eric Wareheim, one half of Adult Swim comedy duo Tim & Eric. The video is ridiculously amazing, if only for the fact that the star of the show is Ray Wise (yes, Twin Peaks Ray Wise). Wise stars as a football coach singing the melancholy "Wishes" to a huge crowd before the start of a game, while cheerleaders do their routines with bigass machete things and horse-headed people start to pop out in the crowd. "Wishes" is what Tim Riggins would've seen if he dropped acid before the start of a game in Friday Night Lights. In other words, this video rocks.
Yeah Yeah Yeahs – "Sacrilege" (NSFW)
NYC's Yeah Yeah Yeahs never disappoint with their videos, and "Sacrilege" is no different. Directed by French collective Megaforce, "Sacrilege" has model/actress Lily Cole bedding a bunch of men (and 1 woman), only to wind up getting chased through the streets by all her paramours who want to burn her at the stake. Whoa.
Atoms For Peace – "Ingénue"
Thom Yorke. Interpretive dance. If those 4 words don't make your entire life, you're probably hopeless. Directed by Garth Jennings, "Ingenue" has a simple concept: dress Yorke up like the new kid at Hogwarts, stick him in front of a white screen, and get him to bust out some Wayne McGregor-choreographed dance moves with dancer Fukiko Takase. The result is 4 minutes of the best continuous GIFs you'll ever find anywhere.
Justin Timberlake featuring Jay Z – "Suit And Tie"
Thankfully, Justin Timberlake stopped trying to make "Timberlake, actor" happen for a bit and went back to what he does best: music. "Suit And Tie" was his big return back to the pop world, and the David Fincher-directed video lives up to the grandiosity of his comeback. The video juxtaposes 50s-style charm with contemporary hip hop dancing, and the black and white film makes the whole affair look classy (even the chick writhing around on the wet floor). In an age where everyone and their dog is trying to make their own meaningful videos with their iPhones, the glamor and lavishness of "Suit And Tie" is refreshing, taking us back to the extravagant videos of pop stars of yore.
Yo La Tengo – "I'll Be Around"
At the end of January, indie rockers Yo La Tengo released their video for "I'll Be Around," directed by Phil Morrison of Junebug-fame. The video is as minimal as the song, featuring Superchunk frontman Mac McCaughan singing the track with an acoustic guitar in the woods. The forest shots are simply beautiful, and poem-like text and recipes for delicious stuff are superimposed throughout the video. "I'll Be Around" ends with the band sitting down for dinner, only to have bassist James McNew get arrested by some buzzkill cops (probably for being part of a kickass band that makes illegally awesome music videos).
More:
5 Overlooked Songs of the Summer
Kanye Battles Jay Z For Supremacy
5 Real Life 'Spinal Tap' Documentaries
---
From Our Partners:


40 Most Revealing See-Through Red Carpet Looks (Vh1)


15 Stars Share Secrets of their Sex Lives (Celebuzz)