10 Outrageous Details in Kimye's New House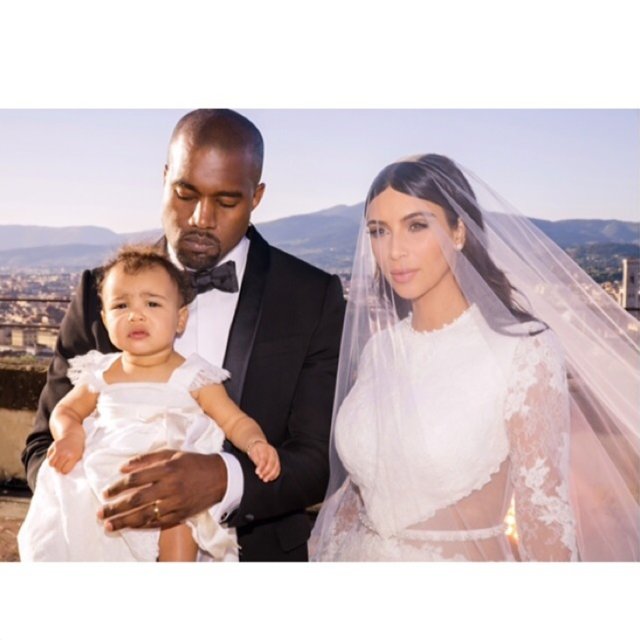 Instagram/ kimkardashian
The newly married Kim Kardashian and Kanye West will hopefully be settling into their new home soon with baby daughter, North. They've spent a year renovating this sprawling mansion and according to early reports, it's just as lavish as expected. Here why:
1. The size.
This house was 9,000 square feet but is reportedly going to be 14,000 square feet upon completion. Beats one spare bedroom for sure.
2. Plenty of bathrooms.
Seven to be exact. At least for now. No more competition for counter space and sink time for the newlyweds.
3. The ultimate glam setup.
It's no secret Kim's look takes some serious time. With a full hair and beauty salon, she can get glam any time.
4. A basketball court and bowling alley.
A typical rec room wouldn't do for the Wests. There will be plenty of activities for friends and family in their new digs.
5. An elevator.
Too tired to climb that massive, gorgeous staircase to the master suite on the second floor? Just hop on to get from the couch to the bed in a flash.
6. Top-of-the-line details.
This home come decked out in oak and marble — if they keep it, that is.
7. Two pools.
No matter the weather (as if it's that bad in California), you can take a dip with both indoor and outdoor pools.
8. Exclusive location.
The Wests will make their home in a gated community in Bel Air, far from busy Los Angeles and a comfortable distance from mom Kris Jenner's Calabasas abode.
9. Room for refreshments.
Most couples register for a wine wrack or cooler when they tie the knot. Kimye will have an entire room to store their favorite bottles of vintage.
10. On-site gym.
No need to compete with other gym rats for treadmill time. Kim can bring in longtime celebrity trainer Gunnar Peterson whenever she wants.