10 Reasons Why The Vamps Are Everything You Need In Life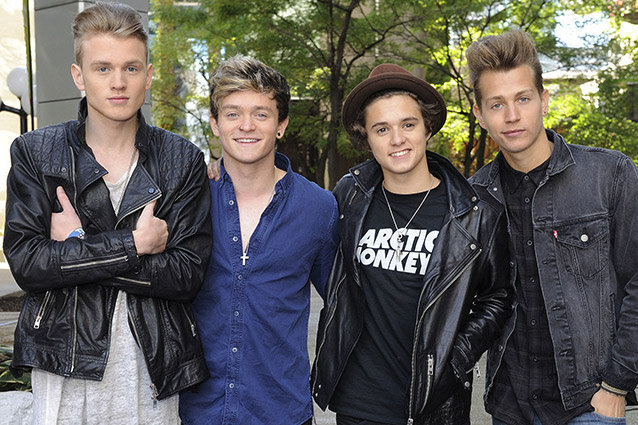 WENN/Dominic Chan
If we haven't already made it clear how much we love British boybands, let's take a moment. We're here to show you all the reasons why The Vamps are amazing and why you should join in on our BBF-ing (British Boyband Fangirling). The Vamps consists of members: Bradley Will Simpson, James McVey, Connor Ball and Tristan Evans. They're currently touring the states with Austin Mahone. They even got Demi Lovato to be featured on our favorite song of the summer, "Somebody To You." Check it out:
Here are some reasons why you should be BBF-ing over The Vamps along with us:
1. They're a ton of fun.
2. They're so innocent and just super adorable.
3. Bradley's existence.
4. Those smiles though…
5. They love us as much as we love them.
6. Connor's volumized hair.
7. Their modeling faces are on point.
8. They enjoy pizza. So relatable!
9. They stare into our souls.
10. And this…
So do yourself a favor and listen to these budding Brits. And for all of you concerned, these guys range from ages 18-20, so our semi-obsession with them is totally fine… right?
Send us some of the reasons why you love @TheVampsband on Twitter!

Follow @hollywood_com
Follow @CyndiCappello