10 Things You Didn't Know about Paul Ryan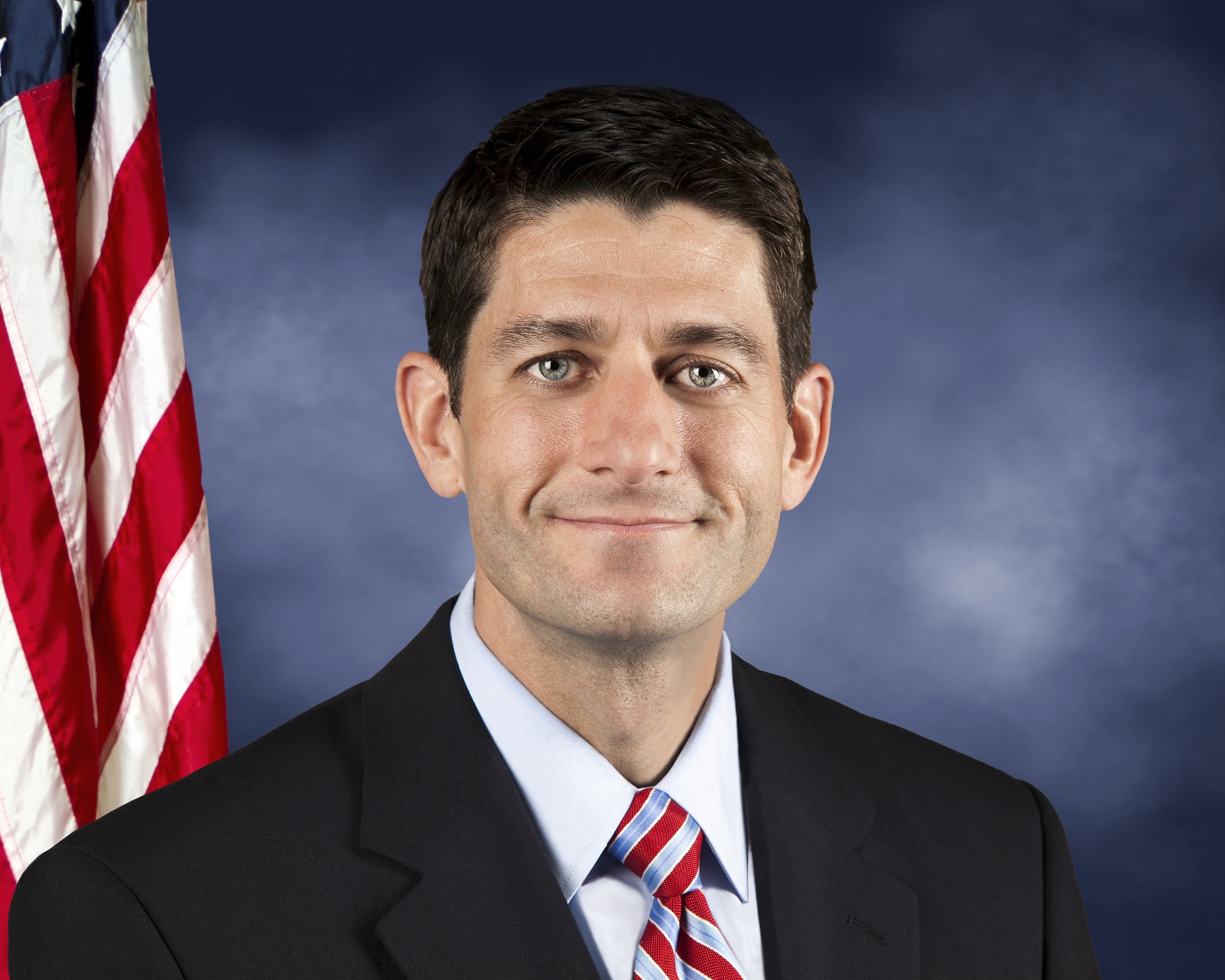 To most of us, Saturday mornings mean sleeping in and cartoons; but not to presidential hopeful Mitt Romney. The ex-governor used his weekend to work, announcing his vice president pick: Wisconsin Representative Paul Ryan. A quick Facebook search on the name turns up hundreds of hits. So what do we really know about this guy? Here are 10 things you probably didn't know about the guy with the common name.
1. He has a sense of humor. Alert the media! While campaigning with Romney earlier this year, Ryan helped play an April Fool's Day joke on the presidential hopeful. Romney showed up to an event where he was supposed to be speaking to a crowded room, only to find the ballroom completely empty.
2. Politics can be very dog eat dog, but that's okay; Ryan is used to it. Romney's running mate used to drive the Wienermobile. Yep, the very same orange and yellow hot dog on wheels that sells Oscar Meyer meat products from a side window.
3. He is 42-years-old — the same age as Romney's oldest son, Tagg. Think it's okay for him to call him Dad?
4. He enjoys long walks on the beach, his favorite color is clear, and one of his hobbies is bow hunting. (Okay, we're kidding about the long walks on the beach and the color clear.) But the outdoorsman — and avid fly fisherman — does enjoy channeling his inner Katniss from time-to-time. His hunting weapon of choice? A bow and arrow.
5. He cites Ayn Rand's best-selling books as some of his favorite reads. We're sure it has nothing to do with the fact that the first four letters of the author's name are the same letters found in his last name.
6. A fan of the military style workouts, P90X, Ryan admits he tries to be very careful about what he eats. His father, grandfather, and great-grandfather all died of heart attacks at the ages 55, 57, and 59 respectively.
7. In high school the Prom King wasn't voted "Most Likely to Succeed," but he was voted something equally important for surviving on the campaign trail: "Biggest Brown-Noser."
8. He is married to tax attorney Janna Little to whom he has three kids: Elizabeth Anne, Charles Wilson, and Samuel Lowery. The family of five live in Janesville, WI.
9. He tweets. You can find him under @RepPaulRyan.
10. He has an eclectic taste in music. On his iPod you'll see everything from Beethoven to Led Zeppelin.
More:
President Obama Says Aurora Shooting "Beyond Reason"
Which Presidential Candidate Is Clint Eastwood Backing?
The Campaign': Will Ferrell and Zach Galifianakis Head-to-Head Interview