12.12.12: The Concert for Sandy Relief – Watch Bruce Springsteen and More Right Here!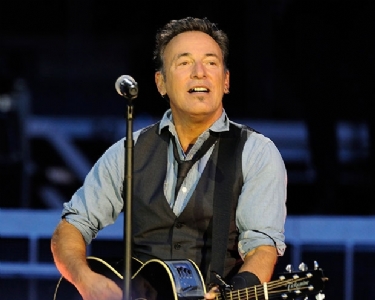 Some of the biggest names in music have gathered to raise money for Hurricane Sandy victims at the 12.12.12: The Concert for Sandy Relief, and just because you're not at Madison Square Garden doesn't mean you can't watch the benefit.
Thanks to modern technology, you can watch a live stream of the musical happenings right here on Hollywood.com.
Big names like Bruce Springsteen, Paul McCartney (fronting a Nirvana cover band with Dave Grohl, apparently), The Rolling Stones, Eddie Vedder, Bon Jovi, Roger Waters, The Who, Billy Joel, Alicia Keys, Eric Clapton, Chris Martin, and Kanye West are all scheduled to play at the concert, which is being broadcast live on 37 television networks and 27 websites.
Without further ado, check out the concert below!
Follow Jean on Twitter @hijean
[PHOTO CREDIT: WENN.com]
More:
Sir Paul McCartney in a Nirvana Reunion?
Bruce Springsteen, Christina Aguilera, Jon Stewart Shine in Hurricane Sandy Telethon
Obama Warms Hearts: Connects NJ Governor and The Boss
'90210' Star Shenae Grimes' Engagement Ring (FIRST LOOK PHOTOS)

Kim Kardashians Best Bikini Moments (PHOTOS)