23 Kardashian Diet Covers: How Kim, Kourtney and Khloe Lost 388 Pounds, Allegedly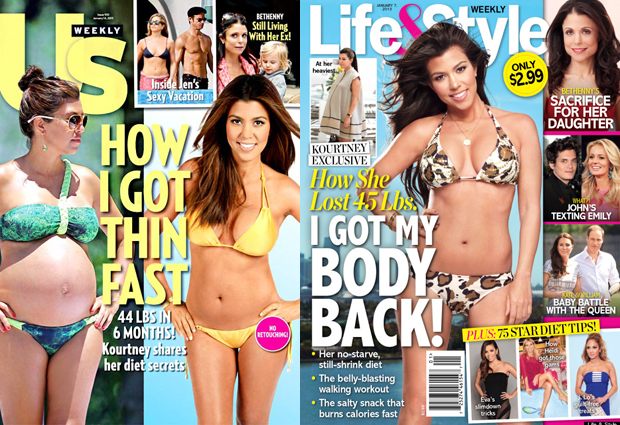 A Kardashian in a bikini talking weight loss — sound familiar? Two new magazine covers, touting oldest sister Kourtney's post-baby slimdown hit newsstands in the past week.
If the image looks awfully familiar, it should. In recent years, Kim Kardashian, Kourtney and Khloe have dominated one very powerful area of media: the celebrity diet cover. 
The family, who've made a pretty penny shilling their weight loss product QuickTrim, have appeared on no fewer than 23 magazine covers about weight loss featuring coverlines like "How I Lost 33 Pounds," "Diets That Work," and "7 Lbs in 7 Days." And just based on these covers, these girls are some pretty terrible yo-yo dieters.  So, as you're beginning your gluten-free, high-protein New Year's diets today, let the Kardashians inspire you (or confound you, whichever one):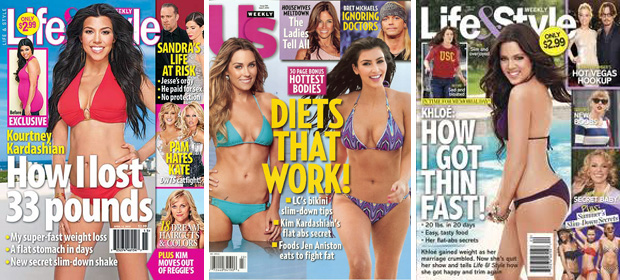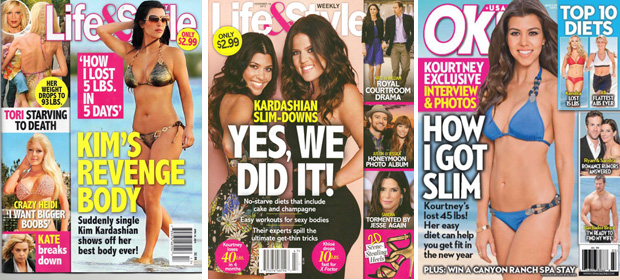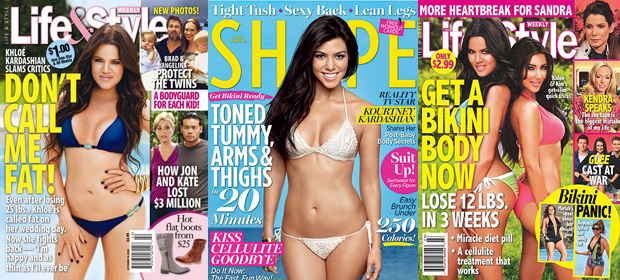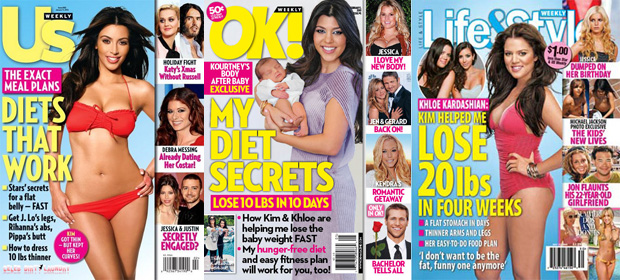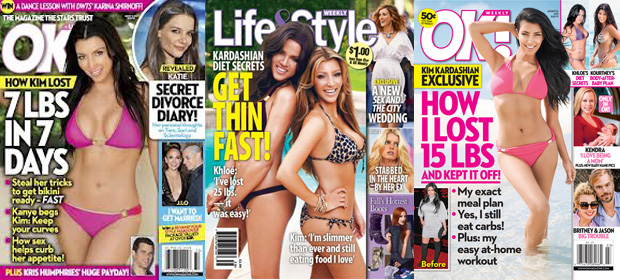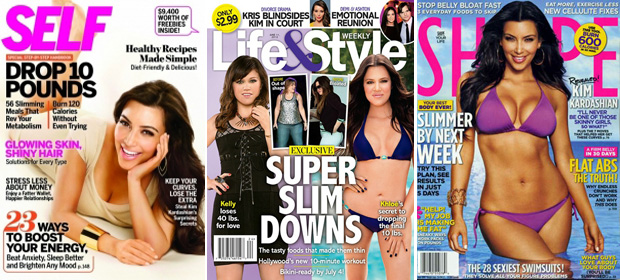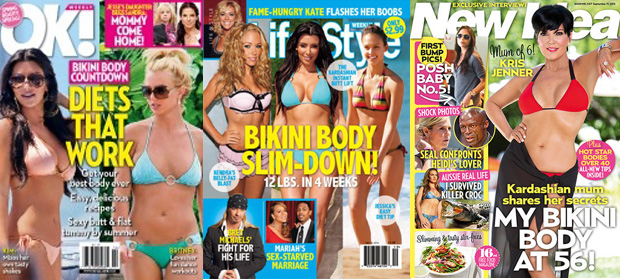 *Even mom Kris Jenner gets in on the action!