Some 25-Year-Old Crazy Lady Thinks She's Marrying Charles Manson — He's Not That Into It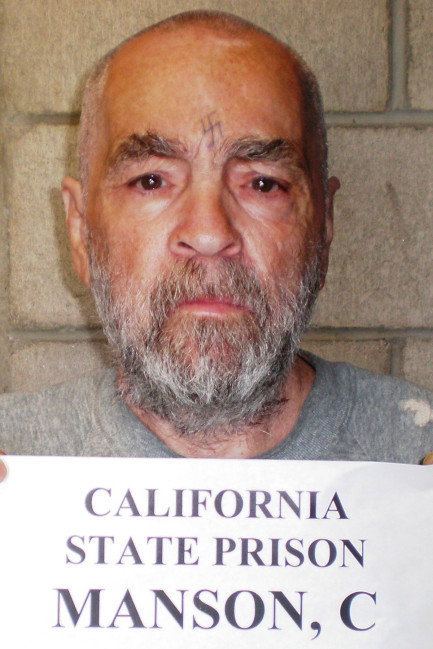 California Department of Corrections and Rehabilitation/Getty
Apparently, Charles Manson's power over young minds has not subsided with his life-long jail sentence. One of the most odd revelations to come out of the latest always-relevant Manson-related news circuit was the fact that he would be getting married… well, at least according to a 25-year-old woman who now goes by the name of Star. 
Let's start from the beginning, shall we? When Rolling Stone went to do a feature on Manson, they encountered a young woman who hangs out at the prison on visiting days, and has become friendly with Manson. Originally from a small town on the Mississippi River, Star became enchanted with the notorious criminal when she was only 19, first falling for his environmental philosophies, which Manson nicknamed ATWA (air, trees, water, and air). Eventually, Star saved enough money to move to Corcoran, Calif. so she could be near Manson, who is serving a life sentence in Corcoran State Prison. Now, the two spend every weekend together. During the five hour long visiting periods that occur on Saturdays and Sundays, Star and Manson can spend time together like a normal couple, except for the minor fact that they are always under the supervision of prison guards. Because of this, they are limited to only a hug and kiss at the beginning and end of each visit. Another issue is that inmates who are serving a life sentence are not permitted to have conjugal visits. Otherwise, as Star claims, "If we did (have conjugal visits), we'd be married by now. You know, that's the only thing I want."
As the interview continues, so do the bizarre comments made by Star. She says "I'll tell you straight up, Charlie and I are going to get married. I take it very seriously. Charlie is my husband. Charlie told me to tell you this." However, Manson apparently doesn't agree. Rather, he contradicts her when he tells the magazine: "That's a bunch of garbage … That's trash. We're just playing that for public consumption." 
So, while the strange duo may or may not be getting married, it is clear that Manson has some serious power over the young girl. She even shaved her head and carved an X into her forehead at his request. Oh, and the name? That also came from Manson. "Star!" he says. "She's not a woman. She's a star in the Milky Way!"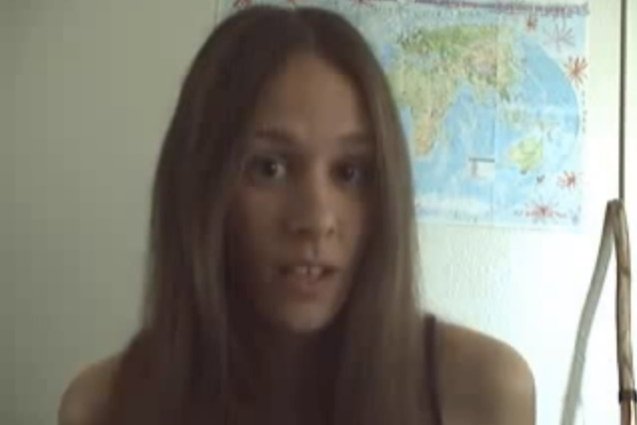 atwarwithlies/YouTube
Well, in case you're as weirded out as we are, be prepared — the story gets even more odd. Star currently runs a website called Release Charles Manson Now, which states "We KNOW Charles Manson was not given his rights in a court of law, and that he has been illegally incarcerated by the California Department of Corrections for the past 40 years. This blatant injustice will no longer be tolerated. Thousands of people around the world understand that Manson has been illegally tried in and by the media. He is obviously a political prisoner." 
And, if you weren't already convinced of her crazy status, be prepared to be creeped out a bit more. If you look at Star closely you might realize she has an odd resemblance to "Manson Family" member Susan Atkins a.k.a. "Sexy Sadie," who was convicted of participating in eight of the nine murders the "family" committed in the summer of 1969. However, when Star was confronted with a question about her resemblance to Atkins, she intensely exclaimed, "That b—h was f—–g crazy. She was a crazy f—–g whore."

Well, Star, thanks for clearing that up. I'm now completely convinced you are a sane individual who bears no resemblance to Atkins or any other member of the "family" that fell under Manson's twisted spell.