5 Craziest Bits from Justin Bieber 'Screaming Fans' Lawsuit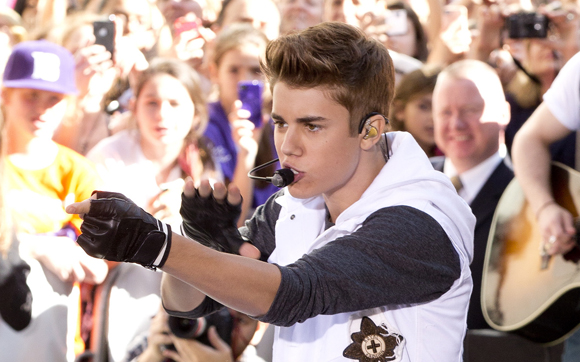 This man can be hazardous to your eardrums. 
Another day, another bizarre lawsuit for Justin Bieber. 
A fan's mom is suing the "Boyfriend" singer, claiming she suffered permanent hearing loss after going to his show in 2010 in Portland, Oregon. 
Now, the plaintiff, Stacey Wilson Betts, is demanding $9.23 million in damages (that's $4.6 million per ear!). 
We've seen the legal documents and the case is pretty entertaining. Here, 5 of the craziest bits from the official papers: 
1. The "victim": 
Betts says she now suffers from tinnitus and hyperacusis, which cause her "anxiety, loss of sleep and depression." 
2. The "crime": She claims that Bieber "created a wave-like effect of screaming by pointing into various sections of the arena." 
3. The "weapon": A heart-shaped gondola (What is this, Pepe Le Pew?). Betts alleges that the injury happened when "Justin Bieber climbed into a heart-shaped, aluminum/steel gondola and was pulled over the crowd….the gondola acted as a sound conductor creating a sound blast that permanently damaged both of my ears." 
4. The "motive": The singer was clearly on a wild, reckless mission…to please fans. "Then [he] enticed the crowd into a frenzy of screams by continuously waving his arms in a quick and upward motion, whereas I was struck with a sound blast."
5. The "accomplices": Bieber's record label, Island Def Jam, his manager, promoter, and the venue, The Rose Quarter, are also named in the suit. 
What do you think? Will the Biebs get away scot-free? Should all people over the age of 20 be given earplugs at his future shows? 
[Photo: Wenn]
More:
Justin Bieber Teases Fans With New Video
Justin Bieber to Cause a State of Emergency: 5 Crazy Things Fans Do For Bieber
Selena Gomez's Fantasies Run Wild in 'Fifty Shades of Blue' — VIDEO