5 Questionable Things About Christina Aguilera's 'Your Body' Music Video
I never thought I would long for the days of Triple-Xtina and her "Dirrty" mud-covered chaps, but that was before I saw the trailer trash bonanza that is the "Your Body" music video. In Christina Aguilera's latest video, she uses her feminine wiles to entice unsuspecting hotties and then slays her lovers one by one, leaving a trail of paint and glitter behind. The video's nonsensical Crayola violence and I-got-dressed-in-the-dark wardrobe are not what I would call exciting or appealing; rather, everything in this video is just a little bit … confusing. Here are our top 5 questionable things from Aguilera's "Your Body" video:
1. Leaving the house without your pants …
… especially when your schedule of activities includes hitchhiking and blowing up cars. 
2. Wearing this outfit.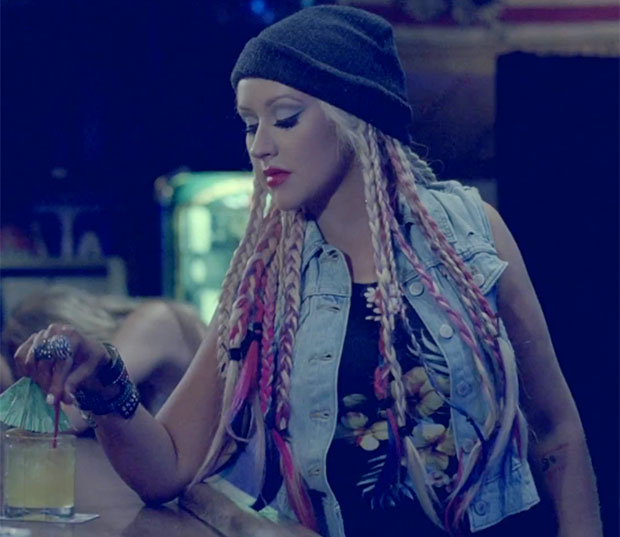 Who are you with that hat? Are you a cat burglar? And I can't even with those braids. What did your hair ever do to you?
3. Engaging in a men's bathroom rendezvous.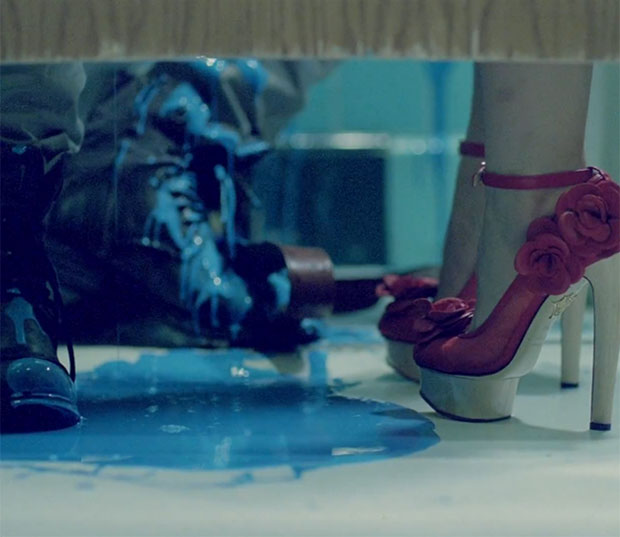 That's dirty, and not the good kind with two r's. I mean the, you're going to end up with so many diseases, kind of dirty.  
4. This dress.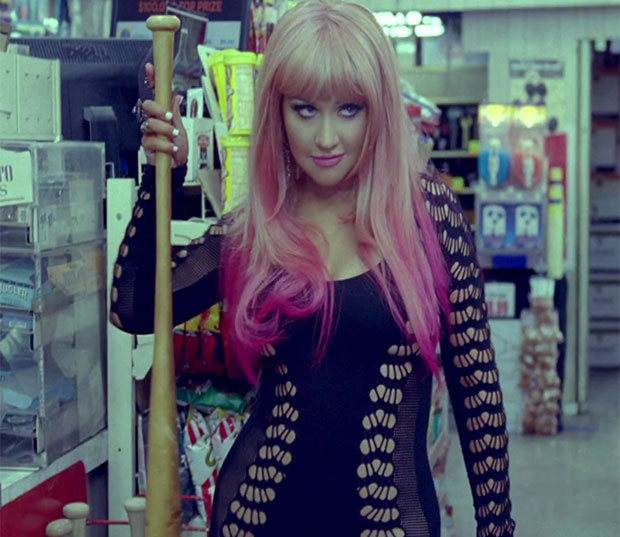 Someone should tell Christina that fishnet stockings are for your legs, not your torso. On second thought, don't. 
5. This tanning bed/coffin.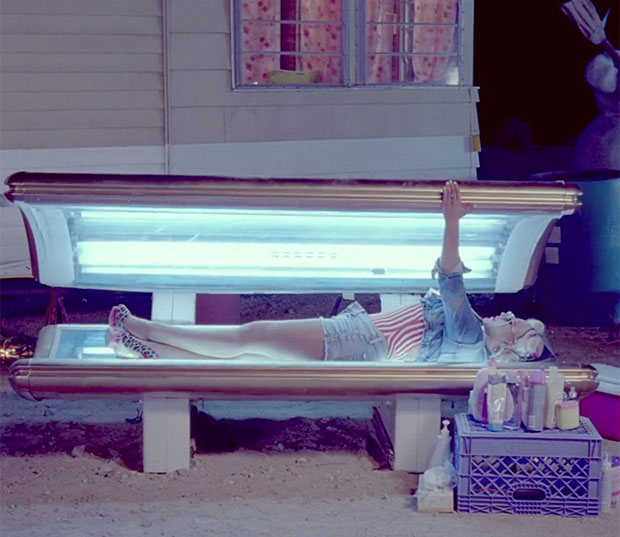 What is that, and why are you using it outside? 
BONUS: Killing all of your lovers.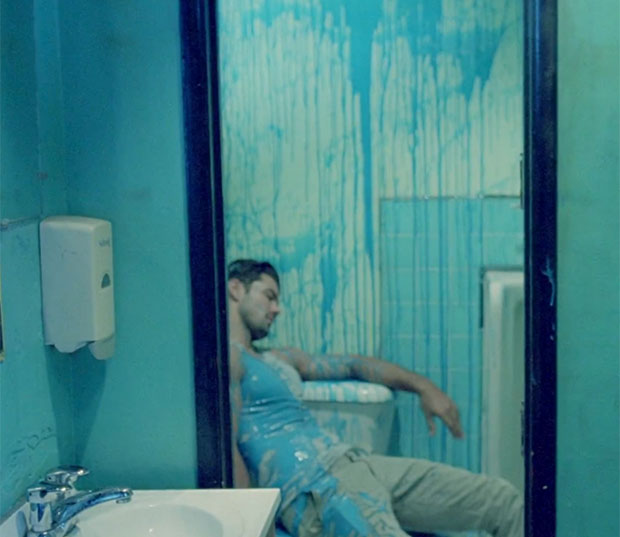 Why would you want to do that? Then you have no more lovers! Plus, killing is messy.
Have I scared you away, or only piqued your interest? In the off chance I did the latter, here's "Your Body" in all its gaudy glory:
Follow Abbey Stone on Twitter @abbeystone
[Photo Credit: RCA Records]
More:
Britney, Jessica, Christina, Adele, Lady Gaga: Stop Body-Shaming Pop Stars
Christina Aguilera Reveals Her Body on 'Your Body' Cover Art — PIC
'The Voice' Shockingly Defeats 'The X-Factor' in the Ratings