5 Rappers Khloe Kardashian Should Be Dating Instead of French Montana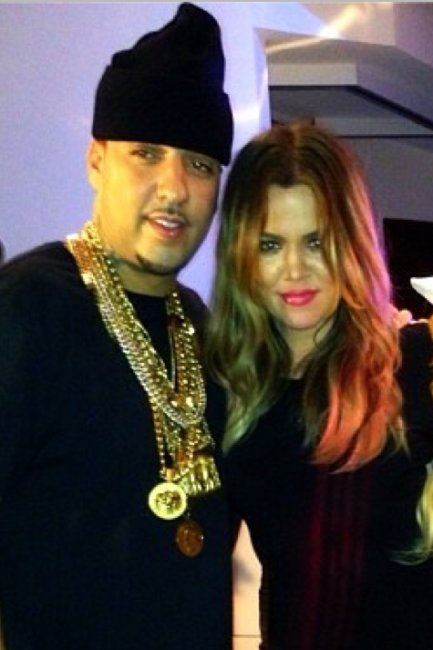 Instagram/chanelwestcoast
It's difficult to watch a friend go through a break-up. There's nothing you can really do besides supply the tissues and listen as all of the previously adorable things about the ex in question are turned into itemized bits of evidence that prove he or she was always a terrible human being. But for many of us, the most difficult part of watching friends work their way through a break-ups is the rebound period. Khloé Kardashian may not be a personal friend of ours, but she's one Kardashian even Kardashian haters can't help but like, and it was truly sad to see her marriage with Lamar Odom come to an end.
Still, nothing has been more terrible than watching her rebound with the likes of French Montana. Who is French Montana? Exactly our point. And, more specifically, he's a rapper signed to Bad Boy. While he has made the occasionally catchy track, there's something horrible about him. Yes, that's a mean thing to say. But this is Khloé. And we just want what's best for her. With so many other rappers to choose from, we're not sure why Khloé went this route, but we humbly suggest that she date one of these five other more suitable rebound choices.
Khloé dating Drake
He may be linked to Rihanna for now, but Drake is the rapper to date when you're on the rebound (actually, RiRi is proof of this). He knows how to make you feel special, he knows you love Beyoncé, and he's not French Montana.
Khloé dating Big Sean
He's on the rebound now too, since things didn't work out with ex-fiancée Naya Rivera. And although she accused him of stealing her rolex, they say he goes by "Big" Sean for a reason — making him a likely pleasant distraction from the pain of divorce. He, also, is not French Montana, making him all the more desirable.
Khloé dating Juicy J
When you're on the rebound, you need a fun guy who you'll also never really be able to take seriously as a boyfriend. Khloé, we give you Juicy J. He's wild, turnt up, and he rolls with Miley Cyrus — your break-up period just got that much more exciting. He, too, is not French Montana.
Khloé dating The Game
A while back when we first heard rumors about Khloé and Game we were morally opposed to this pairing, especially because there was still hope for Game and his ex-fiancée Tiffney. But now that it seems that couple is also on the outs, we'd like to renege those previous concerns. Just about anyone other than French Montana will do at this point, especially an old friend like Game. Whatever makes you happy Khloé… as long as it's not Frenchie.
Khloé dating Iggy Azealia
Yes, she's a woman. But it's 2014 and you're allowed, and encouraged, to experiment. Plus, they could double date with Michelle Rodriguez and Cara Delevingne! And it's also a plus that nothing about Iggy says "French Montana."
Follow @Hollywood_com Follow @shannonmhouston