5 Things Karl Lagerfeld Hates As Much As Pippa Middleton's Face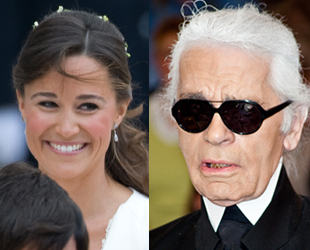 Prolonged calorie deprivation does funny things to a person's psyche. And apparently, it's eaten away at the filter between Karl Lagerfeld's brain and mouth. 
The outspoken Chanel designer is known for his way-too-honest assessments of celebrities, including calling Adele fat and Heidi Klum a "nobody." 
Now, his latest random target? Pippa Middleton. 
He recently said, "Kate Middleton has a nice silhouette. I like that kind of woman, I like romantic beauties. On the other hand, her sister struggles. I don't like the sister's face. She should only show her back." Ouch. Tell us how you really feel, Karl. 
But don't feel bad, Pippa. Karl hates lots of things. Including…
1. Animals
In 2009, the bristly designer defended using fur in his fashion collections, telling the BBC that hunters are simply "killing those beasts who would kill us if they could." Watch out for those crazy rabid minks, everyone!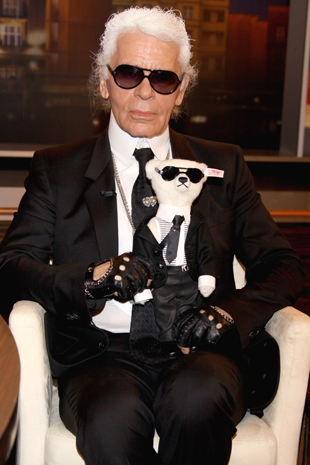 2. Food and Water
"I drink Diet Coke from the minute I get up to the minute I go to bed," he told Harper's Bazaar. "I can even drink it in the middle of the night, and I can sleep. I don't drink coffee, I don't drink tea, I drink nothing else." Lagerfeld also dropped an incredible 90 pounds in one year using his famous Karl Lagerfeld Diet which has followers consuming a mere 800 to 900 calories for the first brutal phase. 
3. His Hands
Lagerfeld famously owns more gloves than Madonna, Michael Jackson and OJ.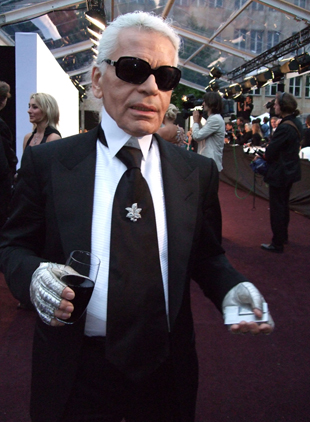 4. Ugly Children
In Interview magazine, he chatted with former French Vogueeditor Carine Roitfeld and complimented her (we think?) about her children, while b**ch-slapping kids around the world at the same time. Karl comments: "You're also lucky because they are very beautiful. It would have been difficult to have an ugly daughter."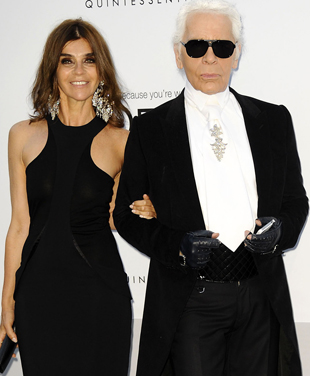 5. Anything That Is Not Karl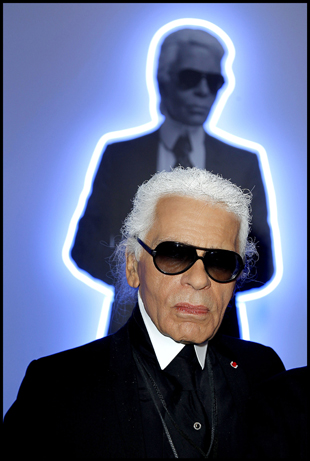 Follow Michelle on Twitter @HWMichelleLee
[Photos: Wenn]
More:
Prince William & Kate Middleton's First Anniversary: 5 Ways They Should Celebrate
Kate Middleton Makes Her First Royal Speech