MLB Uniforms that Should Have Been Burned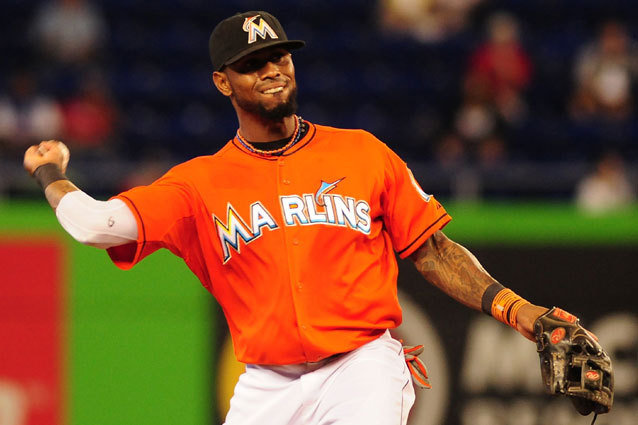 Jason Arnold/Getty Images
When you think of baseball uniforms, you think of classic ones like the Yankees pinstripes, the Red Sox's unique lettering and the Dodgers classic blue stripes. Then there have been some uniforms so horrifying that fans should have sued Major League Baseball for scarring their retinas. Here's five of the worst offenders.
1. Chicago White Sox (1976)
Of course Bill Veeck, the same baseball owner who sent up a midget, Eddie Gaedel, to the plate, had his team wear shorts. Yes, it was quite ugly They also wore uniforms with open collars – if there was a Fashion Clause in the baseball rulebooks, the White Sox teams that wore these would be banished from the Hall of Fame like Shoeless Joe Jackson. 
2. Houston Astros ('80s)
There were a number of garish Astros uniforms, but the ones from the early '80s took the cake. They looked like a mutant rainbow mixed with mud. Not even Nolan Ryan, one of the most badass pitchers in baseball history, could carry the look off.
3. San Diego Padres ('84)
A mix of brown and gold uniforms. They were a gaudy mess and even Rich Gossage — one of the most intimidating relievers at the time, with a fierce stare and fu manchu mustache — looked like a taco.
4. Miami Marlins (2012)
The former Florida Marlins re-named themselves the Miami Marlins, opened a state-of-the-art stadium, replete with fish tanks and a garish home run celebration machine in center field. Teams usually have a variety of uniforms for home and road games, the better to goose merchandise sales. This one, with the orange uniforms, were so bright that they were visible from the planet Jupiter. Jose Reyes (above in main article photo) must have been secretly delighted to be traded to Toronto after the season ended.
5. Pittsburgh Pirates (late 70's)
Black and yellow look good on Bumblebees. Add the painter cap with  glold stripes on it and some gold stars. Poor Hall-of-Famer Willie Stargell. He looked like a fat bee on the field. At least he made a good paycheck and won a championship, so that probably assuaged his pride some.
More:
Predictions for 'Better Call Saul'
Dakota Johnson's Stunt Double in 'Cymbeline' Looks Just A Bit Different Than Her
The Best Rocker/Model Hook-ups
---
From Our Partners:


40 Most Revealing See-Through Red Carpet Looks (Vh1)


15 Stars Share Secrets of their Sex Lives (Celebuzz)