'50 Shades of Grey': First Look at Anastasia Steele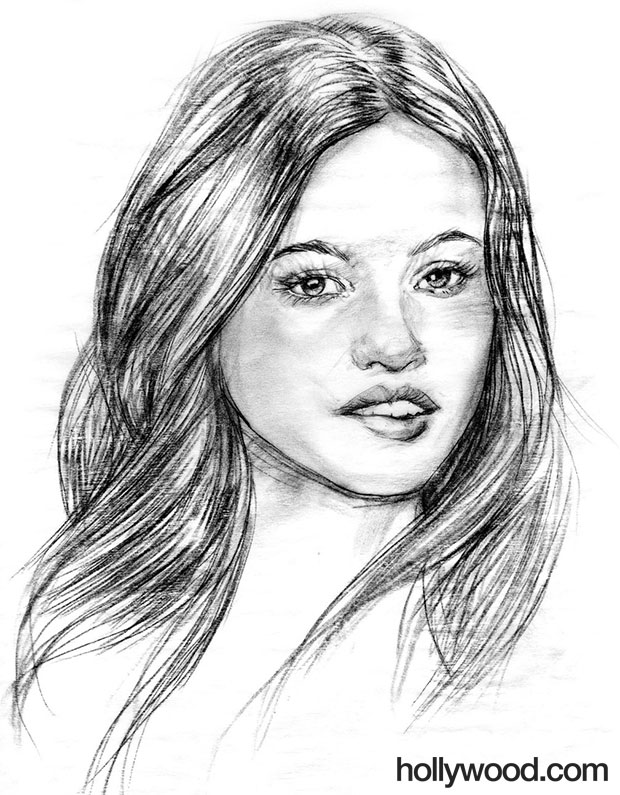 Remember last month when we took a look at the rendering sketch of Christian Grey? I believe polarizing was the name of that game. It caused quite a frenzy with fans of the E.L. James book, Fifty Shades of Grey, because most of you had an idea in your head as to who should or should not be cast as the film's leading man. While we're no casting directors here, it was fun to think about, and brought us to this point today: Anastasia Steele!
We're here again to cause another tizzy with BDSM novel-reading fans, by presenting you with a picture of the novel's main character. For those ladies who pictured the perma-lip-biting brunette, this image may cause a little…whiplash (see what we did there?!), as this lady looks decidedly un-Kristen Stewart-y (since Anastasia was technically Bella in her original Twilight fan fiction story form). Thanks to a very kind sketch artist and the descriptions from the novel, you can see (at left) the image of what our young Anastasia Steele looks like to an unbiased eye. Is it what you thought? Do you think it matches the image in your head? Well is this is truly our Miss Steele, how about we take another sit in the casting office, shall we? Here are some of the actresses we at Hollywood.com think make the grade and could have great potential…in the role.
Anastasia Steele Lookalike No. 1: Emilia Clark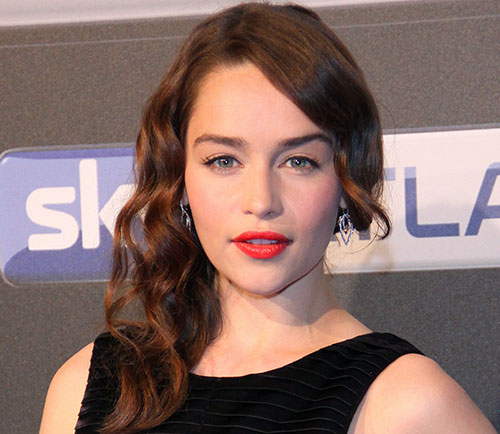 We think Emilia is a strong choice for the role, though it is hard to imagine Game of Thrones' Mother of Dragons putting up with some of the crap that Anastasia does in Fifty Shades. Still, her look is spot-on, and she clearly isn't shy about nudity–of which, we imagine, there will have to be a lot. So! We definitely think Emilia should be considered. If she can try to take over a nation, she can certainly try and take over Christian Grey's bed.
Anastasia Steele Lookalike No. 2: Mila Kunis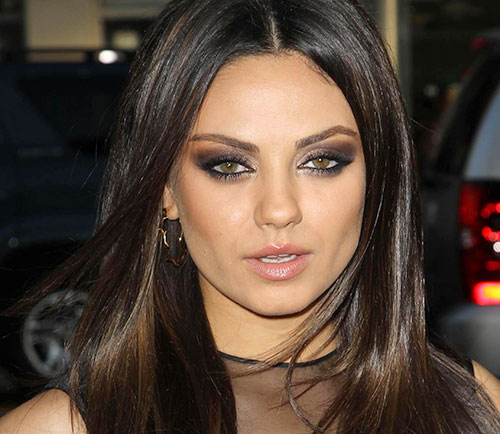 Alright, yes, 28-year-old Mila may be a bit on the older side of the spectrum, but hear us out: we think she totally has the look AND the sass to pull off an empowered version of Miss Steele. Someone who could take those moments where she's driving Christian crazy and really take control. Plus, let's be real here: Mila is totally hot and she sure did turn on a LOT of people when she "went for it" with Natalie Portman in Black Swan, so think of this casting as a nod for all the straight boys out there that will inevitably be dragged to see the film.
Anastasia Steele Lookalike No. 3: Lara Stone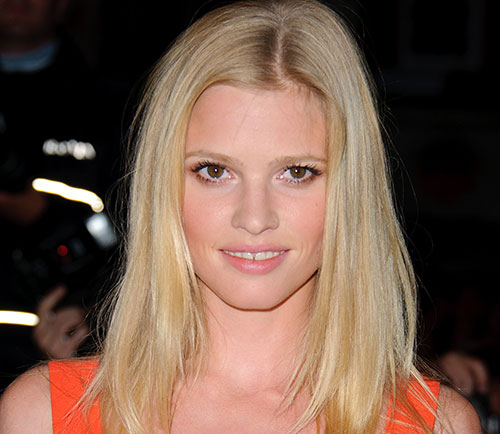 Does Lara Stone, supermodel extraordinaire, want to get into acting? We're not sure, but throw some brown dye on those blonde locks and we think the resemblance is striking. And what better way to make a splash on the acting scene than in what is undoubtedly going to be a huge blockbuster of a film? We can't think of anything else, really. So Lara, seriously; call your agent. This one's worth a little extra effort.
Anastasia Steele Lookalike No. 4: Leighton Meester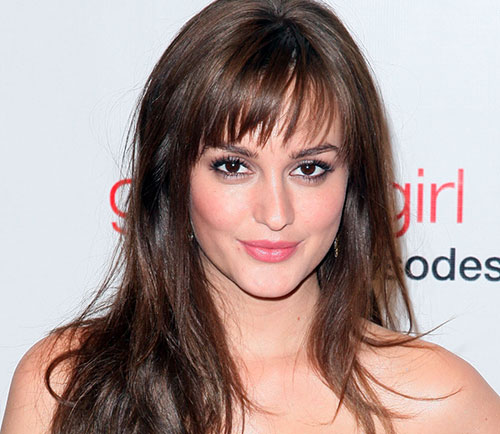 Leighton Meester has a bite to her, but she's also willing to play into the games her man wants to keep him around (hello Chuck Bass!). And coming off the controversial show that made her famous, this feels like a logical next step. Amp up the sex, but change up the persona, and we think the Gossip Girl star has got a fighting chance of nailing the part. As long as she's willing to trade in her Louboutin's for Converses, she should be ready to go!
Anastasia Steele Lookalike No. 5: Selena Gomez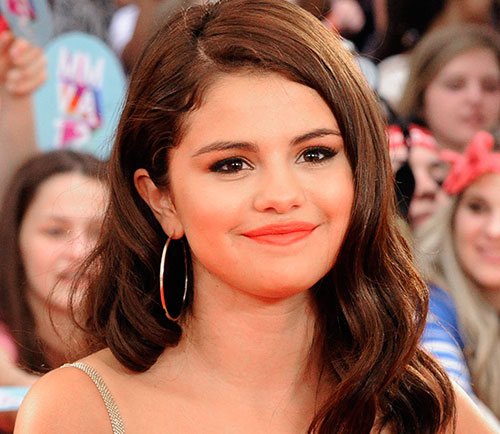 When I saw the sketch above, my immediate thought was that she looked loads like Selena Gomez. And well, if you want a way to rid yourself of a Disney/Goodie-two-shoes image, taking on the role of a submissive in an erotic novel-turned-movie is definitely a way to do it! Selena's the perfect age for the role, as well (she's nearly 21), so that and her looks also make her a good fit. But can she transition all of her innocence into the sexually adventurous Miss Steele? We wonder if Bieber will have anything to say about this!
Anastasia Steele Lookalike No. 6: Rosie Huntington-Whiteley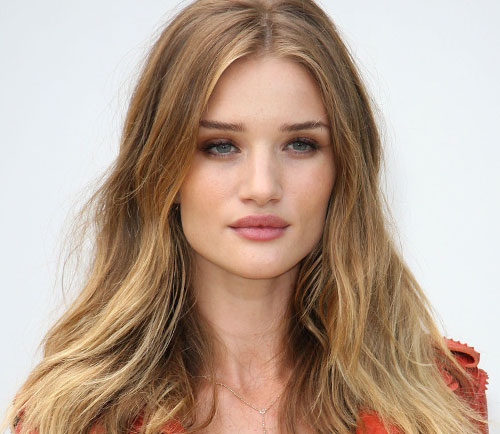 After looking through all of these ladies, the one who bears the most striking resemblance to the sketch is Rosie here. Imagine her with brunette locks and: ta-da! Instant Steele. But does Rosie have the inner goddess it takes to bring her to life? Well she IS known mostly for being a model: and according to the books, Anastasia Steele doesn't feel very model-esque in her beauty of the way she carries herself. (No Blue Steele, har har har.) If she can pull off the clumsy and allegedly-though-you-never-see-it nerdy side of Miss Steele, we can imagine Christian Grey's long fingers giving us an oh-so-happy thumbs up on this casting choice.
What do you think of our picks for Anastasia Steele? Did your favorite model make the cut, or have we forgotten an obvious choice? Sound off in the comments!
[Photo Credits: WENN.com]
Follow Alicia on Twitter @alicialutes
More:
50 Shades of Grey: First Photo of Christian Grey Revealed
Selena Gomez's Fantasies Run Wild in 'Fifty Shades of Blue' — VIDEO
'50 Shades of Grey' Album in the Works: Listen to Our Playlist