Accent Watch: 5 Worst English Accents in Movies
Ah, the English accent. From the Cockney geezer's rhyming slang, to the clipped elocution of the Brit gent, the twists and turns of the mother tongue in its natural habitat have thwarted many a valiant attempt. Here are five of the absolute worst.
5. Mischa Barton in St Trinian's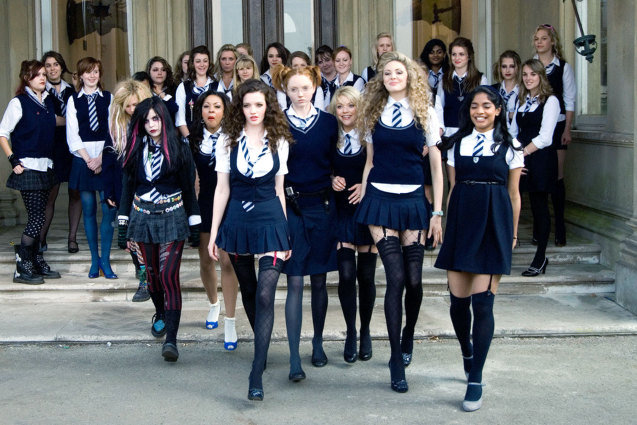 Ealing Studios
Come on. Be fair to the OC babe. She gets one out of 47 British inflections almost right.
4. Keanu Reeves AND Winona Ryder in Bram Stoker's Dracula
Why have one terrible British accent, when you can have two? Fresh off rad dude duty on Bill and Ted's Excellent Adventure, Keanu was perhaps not the obvious choice to play an effeminate British gentleman, but that didn't stop him getting the part, alongside an equally awful Winona.
3. Demi Moore in Flawless
Maybe she got spun out by the fact she wasn't playing her usual hottie in this diamond heist thriller set in '60s London, but flawless her British accent is not. Posh Brits tend to pronounce their t's.
2. Don Cheadle in Ocean's 11
Cheadle's mockney accent as 'Basher' in the Ocean's franchise was terrifically bad, but seemingly just a blip on an otherwise stellar filmography. "Leave it aahhhtt!"
1. Christian Slater AND Kevin Costner in Robin Hood: Prince of Thieves
Like this 'Nottinghamshire' is a real place, anyway. Just keep 80% of your regular accents, fellas.
More:
5 Young Brit Stars With Famous Parents
6 Up-and-Coming Young British Actors
'Homeland' Season Premiere Leaks Online
---
From Our Partners:


40 Most Revealing See-Through Red Carpet Looks (Vh1)


15 Stars Share Secrets of their Sex Lives (Celebuzz)