Adam Levine Is Going to Be People's Sexiest Man Alive? Are You Sure?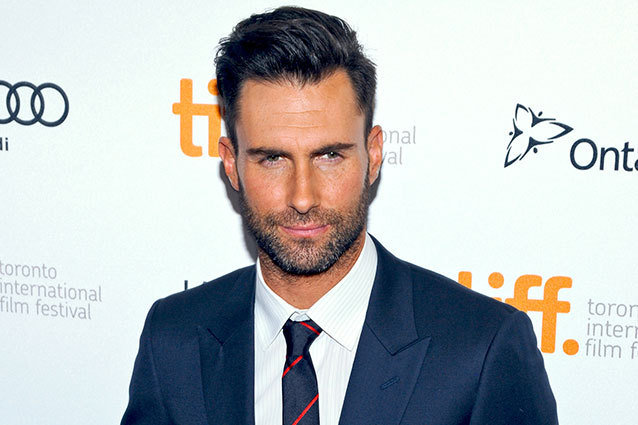 Splash News
Before all of you devoted to the glory that is Adam Levine attempt to claw my eyes out, let me say that I also believe that the Maroon 5 frontman is a godly male specimen. However, when Gossip Cop reported that Levine would be named Sexiest Man Alive this year, we were quite shocked. Usually, People picks the year's biggest star or breakout performer for this honor. Sure, Levine is a judge on the popular show The Voice, and he recently made headlines for getting engaged to a Victoria's Secret model (yes, it's okay to hate her), but other than that, Levine hasn't really done a whole lot lately in the way of, ya know, anything. The choice to name him Sexiest Man Alive would have made more sense back in 2012 when Maroon 5's album Overexposed was released… or even one year into the future, when Levine makes his film debut in Can a Song Save Your Life? … So, since we don't completely understand how the the reported choice of Levine for the cover came to be, we've come up with five other studs that would have made more sense this year. 
1. Chris Hemsworth. If we were to choose based on who is the sexiest man that also had a hugely successful year, we would have gone with Hemsworth. Lately, Hemsworth has become a household name due to his starring roles in crazy successful films like Rush and Thor: The Dark World,  as well as his small but memorable cameo in this summer's blockbuster hit Star Trek Into Darkness. In addition, he's got the next installments of Snow White and the Huntsman and The Avengers on the horizon. Simply put, Hemworth would have been the most logical choice to be put on the cover this year. His overall perfectness – which comes complete with an Australian accent and a six-pack – is made even better by his insanely successful film career that is spawning franchises as well as making him one of the most sought after actors in Hollywood. 
2. Benedict Cumberbatch. Sure, Cumberbach may not be considered traditionally sexy, but honestly, we're all in love with him anyway. This year alone, Cumberbatch stared or will star in Star Trek Into Darkness, 12 Years a Slave, The Fifth Estate, August: Osage County, Little Favour, and will showcase his dragoning skills in The Hobbit: The Desolation of Smaug. That's six projects for Cumberbatch this year alone, not to mention the new season of Sherlock that's on the horizon for early 2014. If we were to name the breakout star of the year right now, it would be Cumberbatch. Plus, with his adorable English accent and his huge following of Cumberbitches, Cumberbatch would have been a perfect choice, after all, success is sexy. 
3. Aaron Paul. With Breaking Bad ending this year, it would have been the perfect time to put Paul on the cover of People as the Sexiest Man. Paul's portrayal of the flawed but loveable Jesse Pinkman made the entire world fall in love with him, and with his great smile, bad-boy edge, and amazing acting skills he is the one of the sexiest actors around right now. Plus, it would have been a nice change to see an actor who is predominately on TV be featured. 
4. Ryan Gosling. While Gosling has not been in a huge, money-making blockbuster since 2011's Crazy, Stupid, Love, he is… well, Ryan Gosling! He should have been named years ago, probably back in 2004 when the world fell in love with his performance in The Notebook. Every year since, it has been predicted that he will be named, and every year we are disappointed. Just from our crushed expectations standpoint, Gosling should have been featured on the cover. Plus, it's not like he has been doing nothing this year. He did star in the critically acclaimed film A Place Beyond the Pines as well as the moderate hit, The Gangster Squad. So, come on People, please, please, please pick Gosling at some point in the near future.
5. Justin Timberlake. Finally, if People wanted to go with a musician, Timberlake would have been a better choice this year. In 2013, Timberlake released The 20/20 Experience which shot to number one on the album charts. Then, he released the follow-up The 20/20 Experience – 2 of 2, while also collaborating on four major hit singles including "Suit & Tie," "Mirrors," "Holy Grail" and "Take Back the Night." While accomplishing all this, Timberlake was also named GQ's Man of the Year and won the VMA's Michael Jackson Video Vanguard Award to celebrate his achievement and impact in music. Plus, he got 'NSYNC to have a reunion, which is basically qualification enough for him to be named as The Sexiest Man Alive. His overall hotness doesn't hurt either. 
What do you guys think? Does is make sense for Adam Levine to be on the cover, or should someone else have been chosen? Let us know in the comments!