Adam Yauch's Bittersweet Love Story: His Incredible Wife, Dechen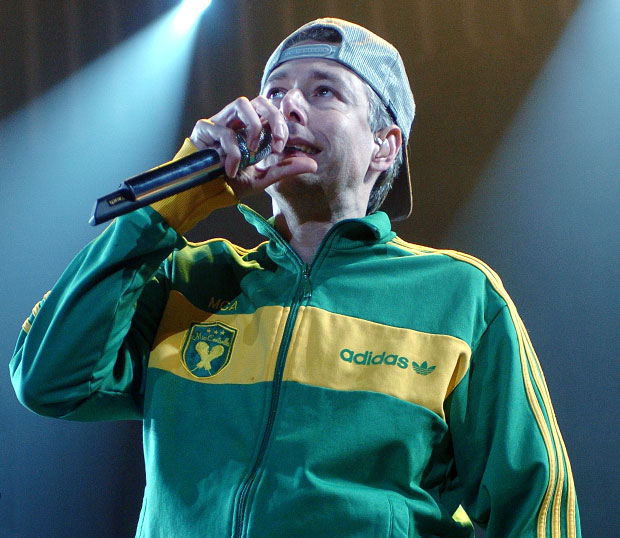 They say behind every great man, there's a great woman whispering in his ear. The same can be said for the late Adam "MCA" Yauch and his wife Dechen Wangdu, whom Yauch referred to as his soulmate in a letter he wrote (that was read at the Beastie Boys' induction to the Rock and Roll Hall of Fame). And as it turns out, these two share a pretty awe-inspiring love story that stemmed from their passion against a common crusade: Tibetan liberation.
According to the IB Times, Wangdu is an American-born activist of Tibetan descent who has been devoted to the cause of Tibetan liberation from China for the majority of her life. In fact, Wangdu fasted for days in 1996 as part of a worldwide campaign for the release of Chinese activist Wei Jingsheng, who had been arrested in 1979. It's a topic she's highly passionate about, as was Yauch himself. He founded the Milarepa Fund to support the cause.
It's because of this shared passion that the couple meet in the first place. Both attended a speech given by the Dalai Lama at Harvard University on Sept. 10, 1995 and ran into each other again months later at a Students for a Free Tibet conference in Chicago. At the time, Yauch didn't know whether he even wanted to pursue a relationship. But apparently, he was sufficiently charmed by Wangdu and felt a connection with her instantly.
And from there, the rest was history. The two eventually tied the knot in 1998 and continued in their fight for justice on behalf of Tibetan Buddhists. Sadly, Yauch's efforts were derailed in 2009, when he was diagnosed with cancer. While Yauch sadly passed away on May 4, Wangdu still plans to finish what she and her husband started, and not rest until the situation in Tibet is resolved.
More:
Emotional Adam Yauch Tribute at Rock and Roll Hall of Fame
Adam Yauch: Russell Simmons, Justin Timberlake, and More Mourn Beastie Boy on Twitter
Growing Up Beastie: Remembering Adam Yauch
[IB Times]