Adele Leads 'Rolling Stone's' Best Singles Of 2011 List
As the end of another year approaches, it's time to look back and recall the greatest moments and accomplishments of 2011 — and it's been a pretty great year, especially in the music industry. So as a way to honor all of 2011's musical talent, Rolling Stone put together a list of the 50 Best Singles of 2011, which includes hits from some of the best artists in the business.
Claiming the number one spot on the list was Adele's powerhouse single, "Rolling in the Deep." This song consistently dominated the radio charts all year long and while it possesses incredibly deep lyrics, much of the credit should go to Adele herself, whose dynamite sound never fails to send chills up your spine. Following close behind in second place is Jay-Z and Kanye West's hit song, "Ni**as in Paris", which is really not all that surprising. When you throw two of the most popular rappers into a recording studio together, you're almost guaranteed to get a topnotch (and highly intense) throwdown single. And in a respectable third place was Britney Spears' single, "Till The World Ends," which is sure to send even the least energetic club-goers into a fist pumping frenzy.
Other worthy mentionables on the list include Lady Gaga's "Edge of Glory" (which came in seventh place) and Beyonce's "Countdown" number (which earned a noteworthy either place). I'm a little shocked Katy Perry and Rihanna were nowhere to be found on the list, so obviously RS didn't use my iTunes playlist as a reference while putting this one together.
To view the list of all 50 songs, click here.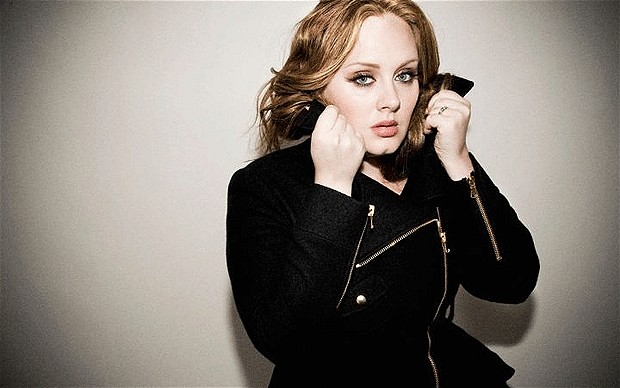 Source: Rolling Stone