13 Pieces of Advice for the Royal Baby from Uncle Harry (in GIFs)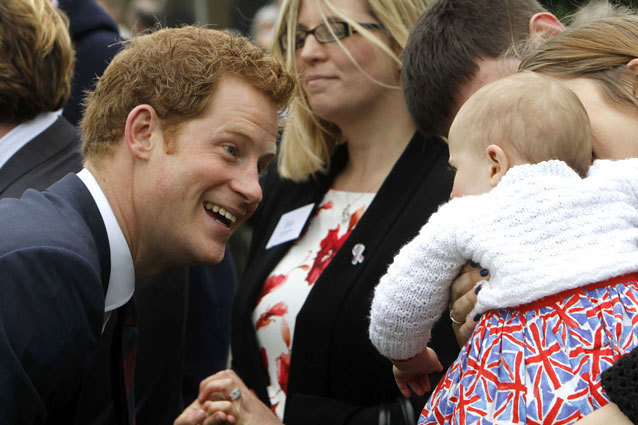 Monday, the countdown to the birth of the Royal Baby is coming to a close, and the whole world is on alert, as Kate Middleton has reportedly gone into labor at St. Mary's Hospital. While people are abuzz with speculation over the new prince or princess' name, gender, and future life with the Duke and Duchess of Cambridge, we have another question: What about Uncle Harry? The notoriously hard-partying prince will surely have some great advice for his new niece or nephew.
Here are some wise tidbits that Prince Harry has to share (accompanied by adorable GIF reaction shots of everyone's favorite royal ginger):
1. Choose Halloween costumes with care.

Via
2. What happens in Vegas doesn't stay in Vegas.

Via 
3. Use discretion when smoking pot. I mean, just don't smoke pot at all…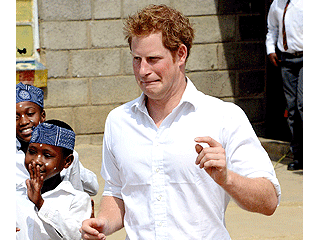 Via
4. On that note, keep your clothes on in the presence of all camera phones.

Via
5. Don't get into fights with the paparazzi.

Via
6. Don't ever use the words "Paki" and "raghead," even if they are "terms of endearment" in the army.

Via
7. When playing polo, be aware of your horse's injuries so as to avoid those pesky animal cruelty accusations.

Via
8. Take time to appreciate the finer things in life.

Via
9. Your skill at a half-court shot is less important than how you look making it — so make it look pretty damn good.

Via
10. Always wear savory face cream.

Via
11. Remember that the public is watching you.

Via
12. But don't let fame go to your head.

Via
13. And always take your regrets in stride.


Via
More:
Prince Harry Makes His Music Video Debut: Prince or Popstar?
Prince Harry Races Olympic Gold Medalist in Jamaica
Prince Harry linked to blonde socialite
---
From Our Partners


Battle of the Bikini Bodies (Celebuzz)


Complete Guide to Strippers in Movies and TV (Vh1)