Huh? Steven Tyler Gets a Law Named After Him in Hawaii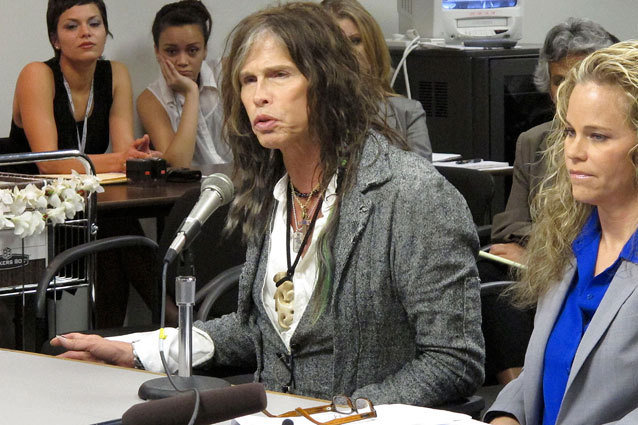 For those of you who have been dying to see Steven Tyler in the buff, we're sorry to tell you it's not going to happen. Although we're actually more sorry that you want that visual. 
Because of his new home on the island of Maui, the Aerosmith singer has been pushing Hawaii for a privacy law that would prohibit photographers (or overzealous fans) from getting up close and personal with their cameras. As a result the tropical state has just approved legislation — aptly titled The Steven Tyler Act—that would make it illegal for a person who "intends to capture, in a manner that is offensive to a reasonable person, through any means a visual image, sound recording, or other physical impression of another person while that person is engaging in a personal or familial activity with a reasonable expectation of privacy."
RELATED: 'American Idol' Recap: Yeah, Dude Looks Like A Lady
The new legislation should go into effect on July 1, assuming the Act is passed by the full legislature and signed into law.
[Photo Credit: Oskar Garcia/AP Photo]
---
From Our Partners:

Celebrity Swimsuits Ever (Celebuzz)

Stars: Where Are They Now? (Celebuzz)