After the Party, the After-Party: Stars Let Loose After the Golden Globes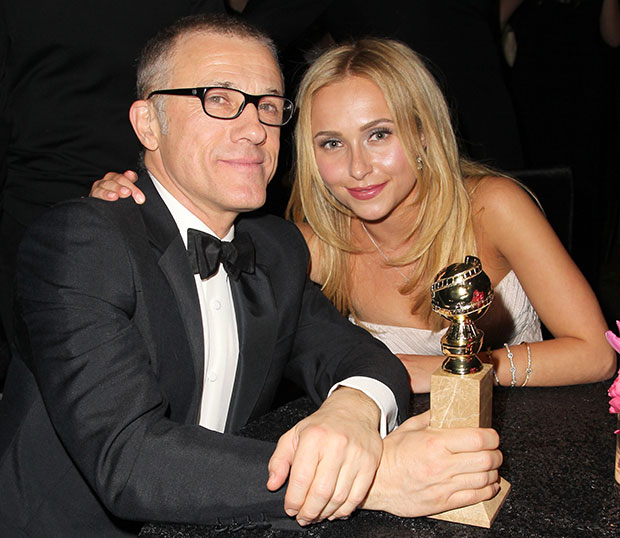 Did you know that there is booze at the Golden Globes? Like, lots and lots of booze — like, flowing fountains of champagne. Entire troughs of champagne, really. And definitely real liquor, too. Enough liquor to get everyone in Hollywood (except for Robert Downey, Jr., and his club of sober people) drunkety drunk drunk. But then, when the last trophy has been handed out, and all the beautiful people of movies and rat-faced people of television are nice and inebriated, do they go home to sleep off their gilded stupor? No. They head to the after-parties for more drinkin' and schmoozin'.
And this, my friends, is where the magic happens. This is where Breaking Bad's Aaron Paul threatens to kidnap Modern Family's Nolan Gould, and where a former superhero cheerleader can hang out with a Nazi (pictured above). It is after the main party, at the after-parties, where things go from a little loopy to downright ludicrous. Launch our gallery to see what went down once the cameras stopped rolling.
10 Wild and Crazy Moments from the Golden Globes After-Parties
Follow Abbey Stone on Twitter @abbeystone
[Photo Credit: FilmMagic]
More:
Golden Globes: Celebs Share Their Best Moments Via Social Media — PICS
Golden Globes 2013: The 20 Best and Worst Dressed Stars of the Night
Golden Globes 2013 Red Carpet: Who Has Award-Winning Style?

Craziest Celebrity Swimsuits (Celebuzz)