Albert Freeman, Jr., 'Malcolm X' Star, Dies at 78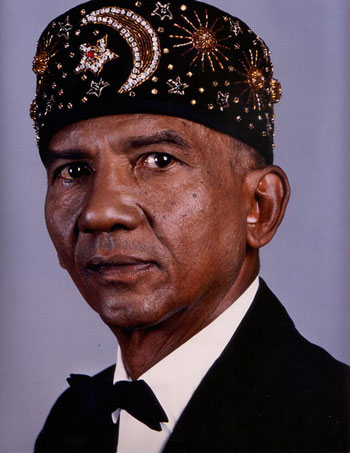 Albert Freeman, Jr., best known as the actor who portrayed Nation of Islam leader Elijah Muhammad in the 1992 biopic Malcolm X, died on Friday at the age of 78. The Huffington Post reports the news, as confirmed by the Washington D.C. institution Howard University, where Freeman taught acting. The cause of death has not been disclosed.
In addition to his featured role in Spike Lee's aforementioned Malcolm X biopic, Freeman played Malcolm X himself in the miniseries Roots: The Next Generations. Freeman's varied acting career also boasted films such as the civil rights story Black Like Me and the musical fantasy Finian's Rainbow, as well as television programs such as One Life to Live, Homicide: Life on the Street, and The Cosby Show.
Freeman also co-wrote the script for the 1976 drama Cool Red with star and director Ossie Davis.
[Photo Credit: Warner Bros. Pictures]
More:
Kristin Cavallari Gives Birth to Healthy Baby Boy