5 Albums to Buy: Music Documentary Stars
With the recent flurry of fascinating documentaries about underappreciated musicians that started with last year's Oscar-winning Searching For Sugar Man, you might be wondering where to start with these artists' discographies. Here's the lowdown on five artists whose stories have recently played out on the big screen.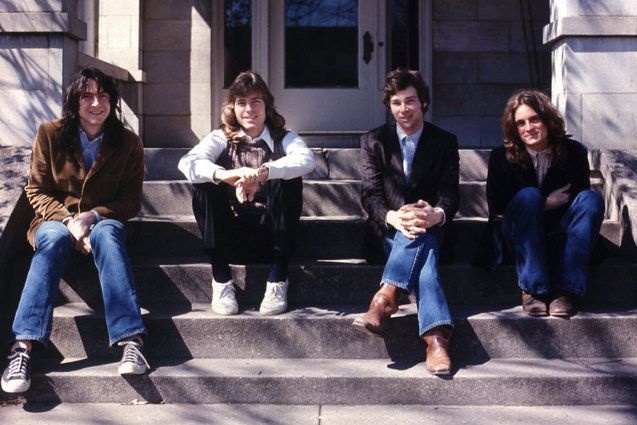 Magnolia Pictures
Big Star
Big Star: Nothing Can Hurt Me told the story of one of the finest bands of the 1970s, Anglophile power pop geniuses from Memphis whose career was hampered by record label incompetence and intra-band squabbles. The star-crossed Big Star Third, recorded by guitarist Alex Chilton and drummer Jody Stephens after the rest of the band had left, is justifiably considered the band's masterpiece. But that album's inebriated darkness makes a little more sense after hearing the first two, #1 Record (the only Big Star album to feature co-founder Chris Bell) and the near-perfect Radio City. Those two are available on a single CD on Fantasy Records. Or you can get the 2009 box set Keep An Eye on the Sky (Rhino Records), a four-disc behemoth heavy on the alternate mixes, outtakes and live tracks.
Darlene Love
One of the focal points of the joyous Twenty Feet From Stardom, Darlene Love was the secret weapon of Phil Spector's Wall of Sound. Literally, in some cases: The Crystals' 1962 #1 hit "He's A Rebel" was sung not by The Crystals themselves, but by Love and her group The Blossoms. The Sound of Love: The Very Best of Darlene Love (Sony Legacy) gathers the finest of Love's work for Spector, including that incognito hit but not, annoyingly, her signature song "Christmas (Baby Please Come Home)." If you're interested in The Blossoms' non-Spector work, the fantastic U.K. reissue label Ace Records hits the high points on So Much Love: A Darlene Love Anthology 1958-1968.
Merry Clayton
The other standout of Twenty Feet From Stardom, powerhouse soul goddess Merry Clayton is best known for her thundering vocals on the Rolling Stones' "Gimme Shelter," which was also the title track of her 1969 solo debut album. Though that LP and its three follow-ups are all long out of print, the recently released The Best of Merry Clayton (Sony Legacy) documents these excellent pre-disco R&B discs. It also includes her other best known track, "Keep Your Eye on the Sparrow," which was used as the theme for Robert Blake's '70s cop series Baretta. So both Clayton and Love were professionally connected to famous men who were later convicted for murder. Weird.
Rodriguez
The fascinating (though, some have charged, not entirely factual) documentary Searching For Sugar Man unexpectedly revitalized the career of a man who had been one of rock's most obscure cult figures, Detroit-born singer-songwriter Sixto Rodriguez. An inner-city version of Bob Dylan or Phil Ochs with a soulful, haunted voice, Rodriguez released two albums in the early 1970s, Cold Fact and Coming From Reality. Several years before Searching For Sugar Man came out, the estimable reissue label Light In The Attic Records resurrected both albums in digital, CD and sumptuous vinyl editions. Both are excellent, but 1970's Cold Fact slightly gets the edge for the creepily gorgeous "Sugar Man," a paean to the neighborhood drug dealer that remains his best-known song.
Death
The most obscure act of the lot, Death were a mid-'70s hard rock trio consisting of three teenage African-American brothers (like Rodriguez, from Detroit) whose self-released 1975 single "Politicians In My Eyes" was for years a holy grail of underground punk collectors. The brothers Hackney only recorded seven songs during the band's lifetime, all of which can be found on the 2009 compilation …For The Whole World To See (Drag City Records). As seen in the intimate film A Band Called Death, bassist/singer Bobby Hackney's three sons have their own punk band Rough Francis, named after a short-lived pseudonym of their late uncle David Hackney, Death's guitarist. Rough Francis just self-released their debut album Maximum Soul Power.
More:
5 Overlooked Songs of the Summer
5 Coolest Band Cameos in Movies
Daniel Radcliffe Hits New Levels of Kooky
---
From Our Partners:


40 Most Revealing See-Through Red Carpet Looks (Vh1)


15 Stars Share Secrets of their Sex Lives (Celebuzz)