Amanda Bynes Learned Paparazzi Evasion Tactics From the Experts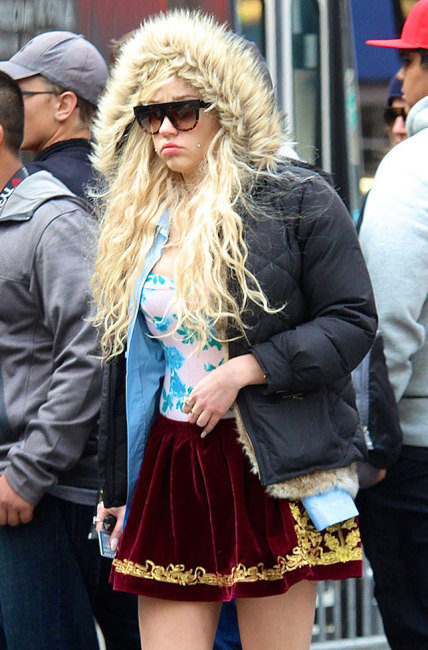 The Amanda Bynes crazy train keeps on chugging along. Today in "Bynes acting bizarre" news: The former teen starlet spent her morning tweeting about she was "looking pudgy" (and how she broke a nail! Tragedy!) after a trip to McDonald's for a snack.
Looking pudgy and I broke my nail #GirlProblemstwitpic.com/cej6ah

— Amanda Bynes (@AmandaBynes) March 26, 2013
But since she is a nationally recognized celebrity, she knew she would be spotted at the fast food joint faster than you can tweet "I want @drake to murder my vagina." So naturally the only solution was to cover herself up not with a jacket or something else weather-appropriate, but something far more creative: a sheet.
No, we're not joking: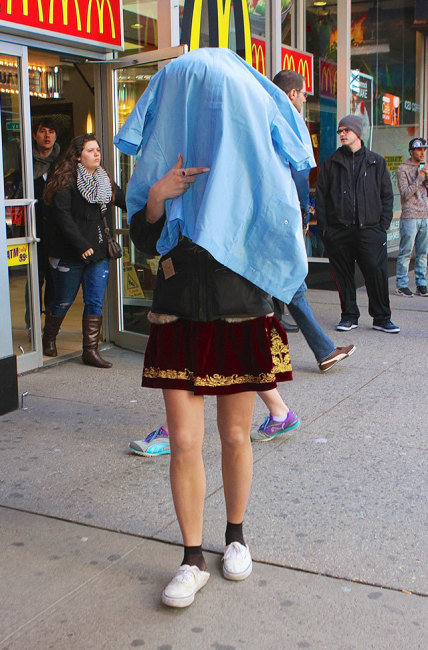 Bynes even took to her always-entertaining twitter to explain herself:
My selfies we're taken after those paparazzi photos. I was walking to a photo shoot for my clothing line & perfume line that's in the works!

— Amanda Bynes (@AmandaBynes) March 26, 2013
Okay, now that we know where she was heading, will we get an answer to the pressing question, "Why the sheet?!?" 
RELATED: Amanda Bynes Debuts a New Look, We Pine for Yesteryear
We won't get one from bizarre star herself, because it turns out this clever idea isn't an original Bynes thought. Oh no, she learned her paparazzi evasion tactics from the legends who came before her. These experts are the best and brightest at hiding from pesky photogs underneath sheets, and they taught her everything she knows:
Alec Baldwin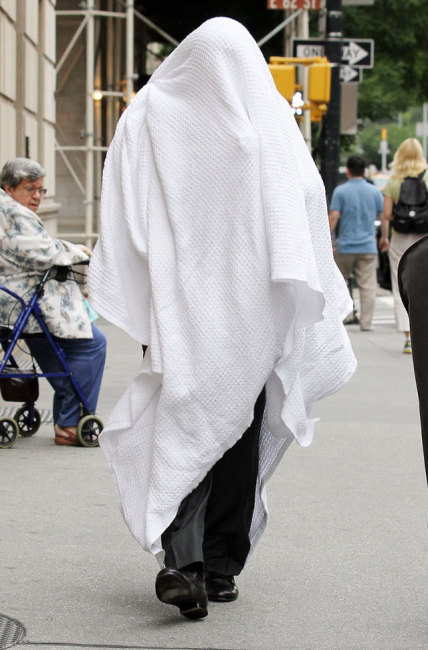 Michael Jackson and son Blanket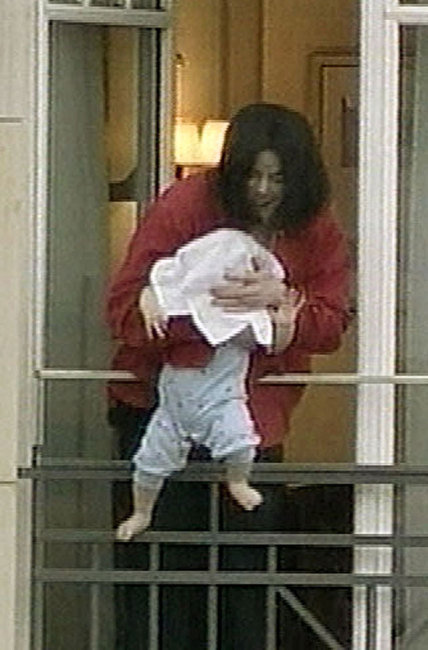 Madonna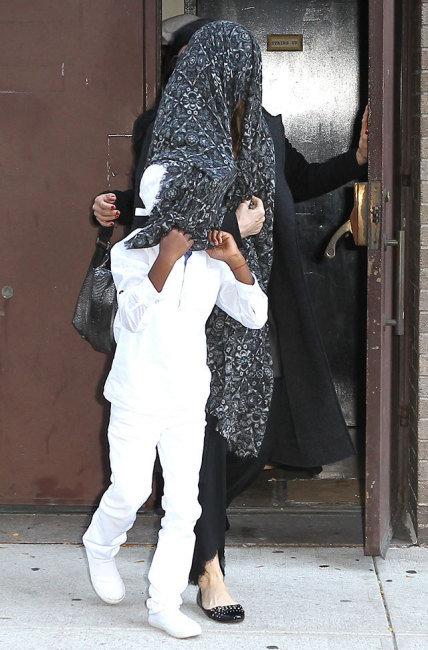 Points for the springy blue hue, though Madonna's patterned cover-up is possibly the most fashion-forward of the bunch. Your turn: Who wore their paparazzi shielding-sheet best?
Follow Sydney on Twitter: @SydneyBucksbaum
[Photo Credits: Splash News; Pacific Coast News; APTN/AP Photo; Pena/Hall/INF Photo]
---
You Might Also Like:


15 Oscar-Winning Nude Scenes


'Today Show' Anchor: I'm Gay!