Amanda Bynes and Exotic Dancer Blac Chyna Are the Same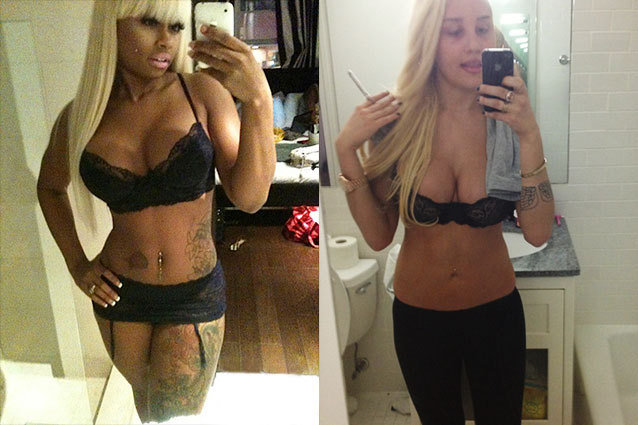 When Amanda Bynes is not tweeting alarming comments about her weight she is apparently conducting revealing interviews with the tabloids she claims to revile. The most recent being with In Touch. 
While the interview is littered with such gems as "Every time I've heard [that I'm insane] it came from an ugly person's mouth, so I don't care," and "I only have hot friends" the most revealing part is when Bynes comments on the inspiration for her new look. "I wanted to look like [exotic dancer] Blac Chyna," she says. 
I don't know about you, but I had no idea who Blac Chyna is. So, to Google! Turns out, if Blac Chyna is the model for Bynes' makeover, Bynes did a bang-up job. The two look about as similar as two people of different races can. 
Furthermore, it looks like Bynes has been emulating Blac Chyna's selfie poses as well as her fashion choices. The similarities between the two women's social media habits are striking. 
Check it these near-identical selfies:
The Gym Glamour Shot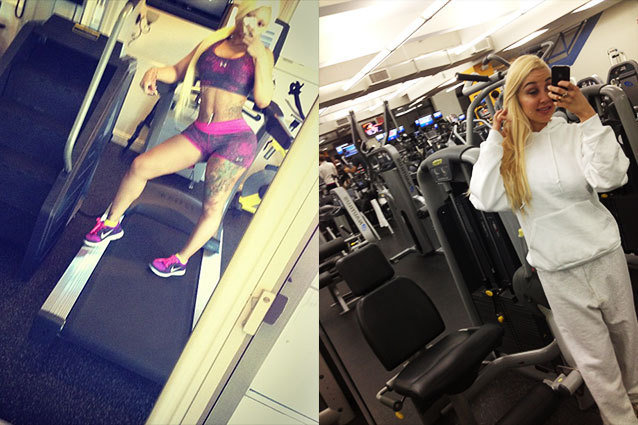 The Beanie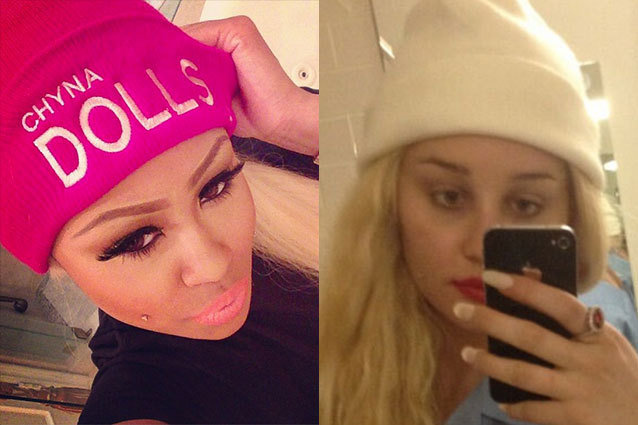 The Gratuitous Lingerie in the Bathroom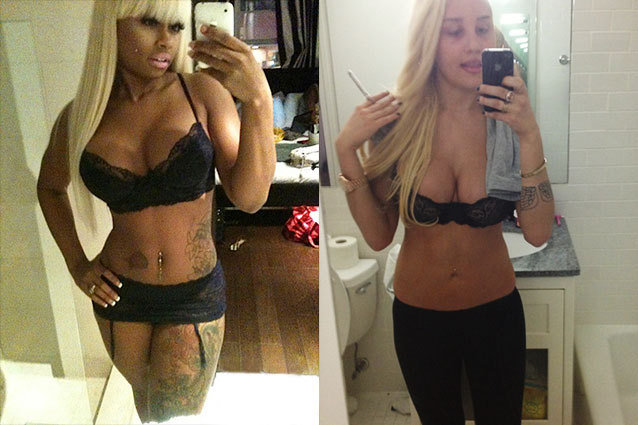 The "Too Much Flash"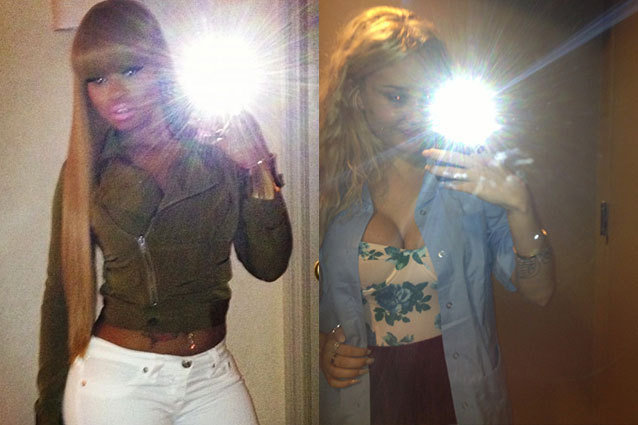 So, riddle me this, friends. Is Bynes truly enamored with Blac Chyna, or is this just the next step in her plan to Borat us all?
Follow Abbey On Twitter @AbbeyStone
More: 
Is the Amanda Bynes Crazy Schtick a Ruse?
Is Amanda Bynes Poised for a Britney Spears Meltdown?  
The Lindsay Lohan-ization of Amanda Bynes  
---
From Our Partners:


Beyonce Flaunts Bikini Bod for H&M (Celebuzz)


33 Child Stars: Where Are They Now? (Celebuzz)