'American Idols LIVE!': Reviewing Season 11's Talent 3 Months Later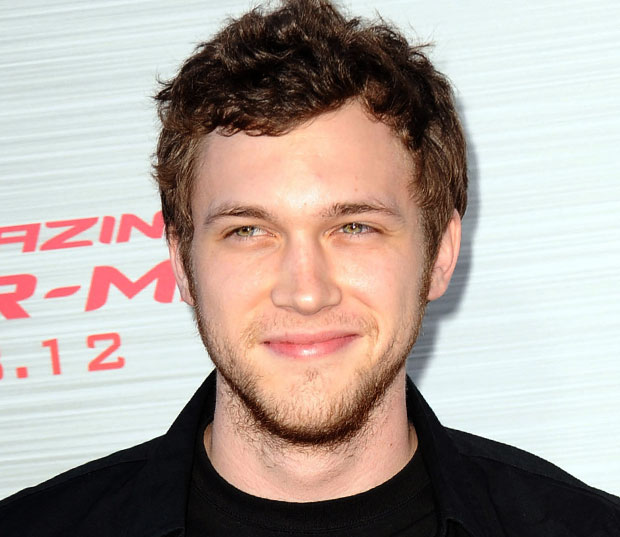 There's no question that American Idol's popularity is waning. With our television screens overrun with programs like The Voice and The X Factor, singing reality show fatigue has set in, with audiences eager to label the former ratings juggernaut the most outdated, irrelevant model. Perhaps they can blame Season 9's shark-jumping decision to hire Ellen DeGeneres as a judge. Perhaps they can blame Idol's unwillingness to freshen up its 11-season-old formula. (The Voice might have lesser talent, but they do have chairs that spin!) Or perhaps they can blame Idol's attempts to eat into their lives, broadcasting the show up to three times a week. Whereas millions of fans would tune into Idol come hell, high water, or Ryan Seacrest's high flat-ironed hair, millions have spent the past season finally checking out. And the disinterest was never more clear than during Friday's American Idols LIVE! concert at Boardwalk Hall in Atlantic City, N.J.
In seasons past, there was an undeniable sense of excitement brimming the second you walked into the American Idols LIVE! concert. Girls, both toddlers and teens, walked the halls of the stadium plastered with images advertising their favorite idols. Some wore shirts covered in photos of industry powerhouses like Carrie Underwood, but most had an impressive dedication to forgettable faces like Michael Sarver. The bond between those latter concertgoers was strong — they were all fans who sat glued to their television sets two to three times a week, obsessively dialed their telephones 20-30 times a night, and irrationally hated three to four contestants who might outlast their favorites. They sat at home prior to the concert for what seemed like hours to craft a perfect poster with a perfect message for their perfect Idol, regardless of whether they were sitting in the first row or the nosebleeds.
But on Friday night, the mood shifted. Boardwalk Hall, which was at capacity in seasons past, appeared only half full, making you hope the stadium wouldn't shine its lights bright enough for the Idols to notice the low turnout. Only a few fans brandished posters — for the East Coast-bred Elise Testone — and young girls chose One Direction or GAP t-shirts over Phillip Phillips attire. And then there was the concert's curious demographic — most sections were filled with the over-60 set who looked as though they were counting down the hours until they could filter back into the casinos. Even contest winners who scored a spot directly next to the stage couldn't drum up enough enthusiasm during the concert to stand up and cheer, or even do anything but talk to their seat neighbors. Where was Idol's much-needed young demographic? And, more importantly, where were its fans?
It was a sad sight to behold, especially since the concert proved that Idol's contestants, unlike the stars of The Voice, have still got it. The American Idols LIVE! tour is always interesting — it's easy to wonder whether the season's musicians will still impress without close-up smoldering shots to appeal to female voters or TV-friendly staging. And every season, most of the Top 10 indeed deliver. Yes, Phillip was indeed not nearly as adorable as he is on a 40-inch screen — perhaps because on Friday night, he was, as usual, sick — but he more than proved himself the worthy winner with a five-song set ending in his popular and ever-addictive "Home." (Oh yes, you best believe that launched a sing-along.) Of course, it was clear Phillip was still beholden to the Idol machine — whereas other contestants got an opportunity to perform multiple covers we hadn't already heard, Phillip was forced to sing mostly repeats: The jazzy remix of Stevie Wonder's "Superstition," the hauntingly gorgeous "Volcano," and, oddly enough, the unnerving "Somebody That I Used To Know," which was just as uneven and unimpressive as it was on live TV this past spring. We already listen to our favorite Phillip Phillips performances on iTunes — how refreshing would it be to hear an entirely original set? That said, audiences were also treated to a fittingly nice and slow remix of Usher's "Nice & Slow," which played just as well as his Top 7 performance of "U Got It Bad" on Idol.
As in seasons past, the winner might have been billed as the concert's main attraction, but he hardly ended up becoming the main attraction. For the sake of build-up — and allowing him time to record his album off-stage — Phillip wasn't featured at all in the first act, only appearing in the concert's final 15 minutes. But the mere absence of the winner is always refreshing, in a way. It allows audiences' attention to shift to some of the less appreciated contestants. And every year, there's one unexpected break-out at the American Idols LIVE! concert. Last year, it was showman Stefano Langone (who, shortly after the tour's wrap, scored a record deal that led to one sadly unsuccessful single). And this year, though he received the smallest amount of applause in a schmaltzy meteor-themed introduction that couldn't collide with audience excitement, DeAndre Brackensick stood out just as much as his wildly coifed hair.
But, interestingly enough, it wasn't DeAndre's solo that won him such acclaim. Instead, DeAndre stood out the most while standing in the background. Serving as backup for six songs — not including group numbers — DeAndre delivered whole-hearted enthusiasm missing from many solos throughout the evening. When DeAndre snapped, he snapped. When DeAndre dipped, he dipped. And when DeAndre shook his butt (yes, that happened many times throughout the ridiculously fun Jessica Sanchez-led cover of Tina Turner's "Proud Mary"), the boy shook. it. Though DeAndre seemed poised to be a member of the Top 10 who would fade into obscurity, his performance Friday set him up for a promising career as a background singer. Or, at least, a professional hairographer.
And it's entirely possible he'll be serving back-up for girlfriend(!) and Beyoncé mini-me Jessica. Though close-up shots of the runner-up via a stadium camera showed a hint of exhaustion in her eyes, Jessica still remained the consummate professional — and the most impressively powerful member of the Top 10. Though it was easy for Jessica to feel like a superstar during the middling Beyoncé cover "Best Thing I Never Had" — oh, the wonders of a wind machine — the singer proved her prowess during a piano- (and, of course, DeAndre-) backed cover of Prince's "How Come U Don't Call Me" that should have had radio stations calling for a single. How can anyone have so much soul before even passing basic calculus? (Though, that is a subject that could give you the blues.)
It was a three-song set so strong, you found yourself wondering how long you would have to wait to pre-order Jessica's album. But the runner-up wasn't given the opportunity to advertise any single, or even announce to audiences that she had scored a deal with Interscope earlier this summer. Colton Dixon, however, both put aside time to tell the stadium that he had signed with Christian music label Sparrow Records and performed a new single, "Never Gone." The single — about, you guessed it, Jesus — left little doubt as to Colton's superstar status within the Christian music industry. It was modern, radio-friendly, and pretty enough to make non-Christians wish God hadn't hogged the contestant to him(or her)self. Especially after hearing Colton's soaring cover of Switchfoot's "Meant to Live," and his predictable (but still lovely) performance of Billy Joel's "Piano Man." Whether Colton will be able to crossover into the Top 40 like Switchfoot is in God's hands, as is his confounding ability to fit into such tight pants.
Elise offered some quality counter-programming for audiences during the concert's first set, repeating her outstanding Led Zeppelin's "Whole Lotta Love," complete with vocal runs that would impress Xtina herself. With a two-song set that included a cover of Adele's "Rumor Has It," the contestant proved herself to be one of the more vocally talented members of the Top 10, even if she still lacked likeability. You can respect Elise's confidence — why shouldn't she acknowledge that she kicks ass? But the crowd was much less willing to accept her aplomb as Joshua Ledet's, a contestant who spent a whole minute basking in the crowd's glory following a rousing repeat performance of Bruno Mars' "Runaway Baby" and James Brown's "It's a Man's, Man's, Man's World." Of course, like Elise, he deserved to — without judge favoritism weighing Joshua down, it's much easier to be truly (and rightly) impressed by his passion and unrivaled pipes. Funny that it took Steven Tyler, Jennifer Lopez, and Randy Jackson's absence to finally understand what Steven, Jennifer, and Randy had been talking about for months.
Now, not every Idol was worthy of their title during Friday's show. The usually fiery Skyler Laine had dimmed during performances of Miranda Lambert's "Gunpowder and Lead" and Faces' "Stay With Me," and only seemed to heat up against Hollie Cavanagh during a duet of Carrie Underwood's "Undo It." Erika Van Pelt delivered a cover of Pink's "Glitter In the Air" that shined brighter than most acts in the first act — but anything would sparkle next to an off-key, painful rendition of Maroon 5's "Moves Like Jagger" from Erika, Colton, Hollie, and Joshua. Hollie proved she is a human being that exists with wooden covers of Adele's "Rolling In the Deep" and Demi Lovato's "Give Your Heart a Break." And Heejun Han solidified himself as a human blooper reel with an excruciating performance of John Legend's "Green Light" that included the unfortunate repeated lyric "I'm ready to go right now." (As my mother said during the number, "Then go already!") That said, Heejun did deliver the first boost of the evening via a spirited rap during a group performance of LMFAO's "Party Rock."
And even when contestants like Heejun flatline, it's difficult not to root for them — the unbridled enthusiasm of the Top 10 makes their likely fade into irrelevancy even more depressing. Especially should the Idol machine become much less powerful — no Idol since Season 5 has proven to be an instant hit-maker like Kelly Clarkson, Underwood, and Daughtry. And though the show's devotees always knew a moment like this would come — when the reality singing competition wouldn't be nearly as influential as it was in its mid-2000s prime — hey, at least it's not Duets.
Follow Kate on Twitter at HWKateWard
More:
Idol Offers Enrique Iglesias a Judging Gig
Mariah Carey Joins American Idol
Idol Interventional: Charlie Sheen Is 'Genuinely Interested' in Judging, But We Can't Allow It…