Anna Nicole Smith's Daughter Dannielynn, 6, Channels Mom in GUESS Ad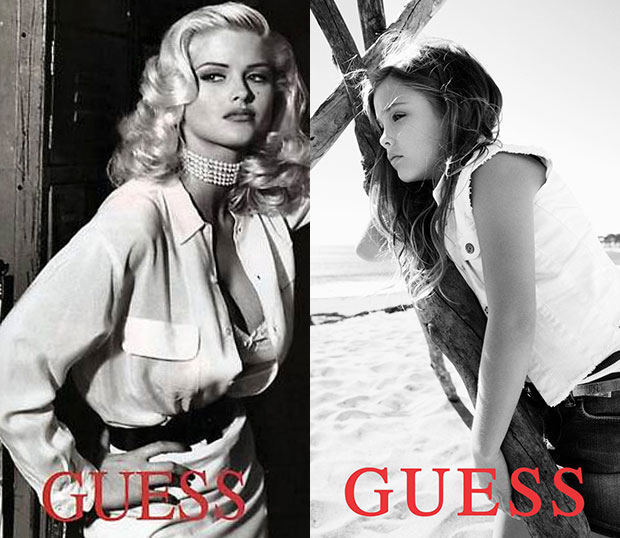 In her lifetime, Anna Nicole Smith was a lot of things: an actress, reality star, tabloid cover girl, young wife, courtroom s**t-stirrer, and a model. But the star, who died of an accidental drug overdose in 2007 at age 39, was arguably in her heyday as a GUESS model. The brand hired Smith to replace supermodel Claudia Schiffer in 1992 and she appeared in its sexy ads through 1993. 
Now, 20 years later, her 6-year-old daughter Dannielynn Birkhead is following in her mother's footsteps, modeling for a new GUESS Kids campaign. 
And she's a chip off the old block in the gorgeous ads, which will begin appearing in magazines, on billboards and on buses in January. Creative director Paul Marciano says of the brand's first "second generation GUESS girl that Dannielynn has the "same playful spirit" that her mother would carry onto a set. 
Dannielynn's father, photographer Larry Birkhead, adds that his daughter bears more than a passing resemblance to her mom, who died just months after the little girl was born. 
"She could light up a room," Birkhead recently recalled of Smith. "And how her daughter's taken her place and she's lighting up every room that she goes into, trust me. I feel it every day."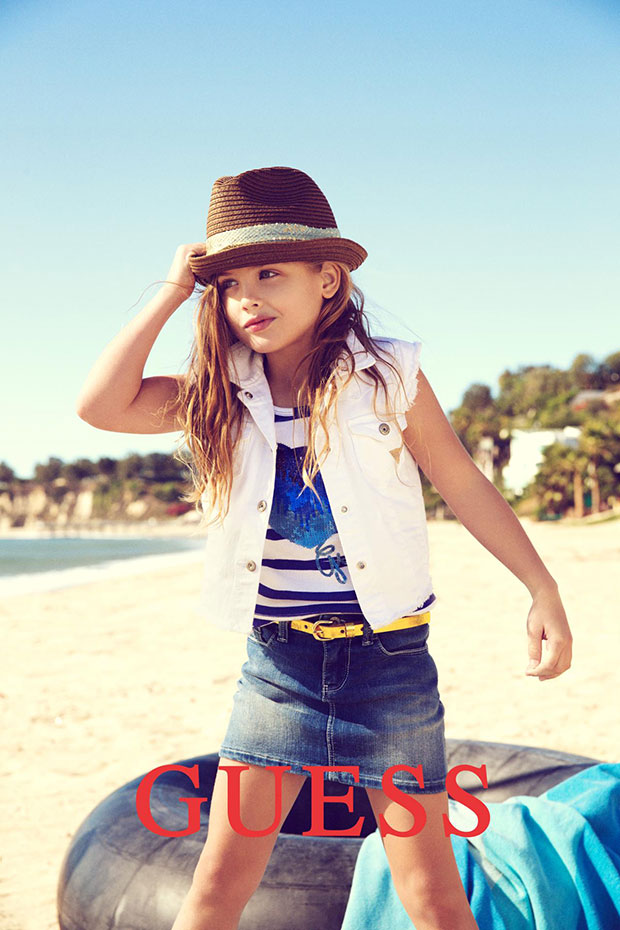 [Photos: Guess]  
More: Private Practice star to play Anna Nicole Smith in TV biopic
Anna Nicole Smith's Daughter Asks: 'Why Did Mommy Die?'
Stern settles defamation battle with Anna Nicole's friend

Chris Brown Makes NSFW Poop-Related Insults, Deletes Twitter Account

Blimey! They're British?? Can You Guess TV's Most Surprising Accents?