President Obama Injured? Nope, Someone Hacked AP's Twitter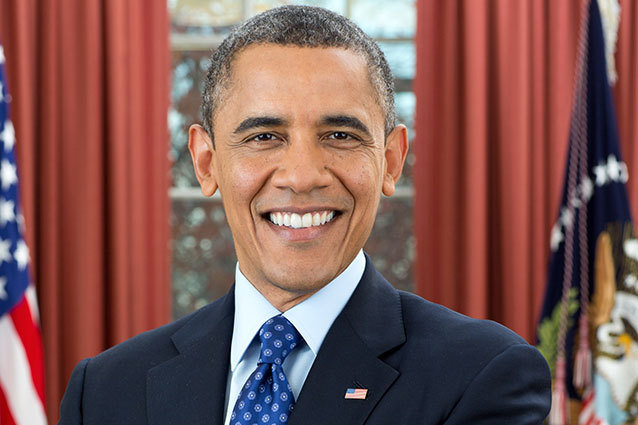 You can breathe a sigh of relief. Despite the pessimistic effects of a week spent mourning the loss of life at the 2013 Boston Marathon, the fates are not that cruel. The Associated Press' tweet about a White House explosion and the injuring of President Barack Obama is a fake. 
Mere seconds after the hacked AP Twitter account posted "Breaking: Two Explosions in the White House and Barack Obama is injured" at 1:07 PM EST, the tweet was removed — but that didn't keep 467 Twitter users from spreading the news via re-tweets.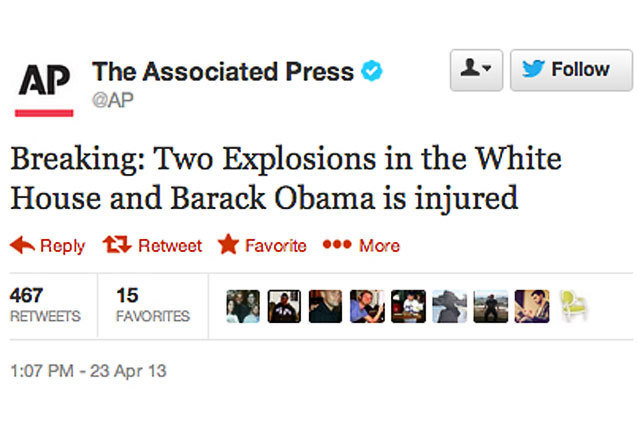 Still, rest assured, America. It was a cruel (and poorly executed, to boot) hoax that only served to confuse a few hundred folks too click-happy to check their sources before re-tweeting. Also, word to the Internet: if the POTUS was injured, the word on that would be on such lockdown there's no way we'd find out about it as cavalierly as this. Of course, not everyone was left unscathed by the tweet: Wall Street experienced an incredibly fleeting "flash crash" when people started their short-lived panic over the White House's potential demise. 
Still, the White House is in one piece and Obama is doing alright. He may have a hangnail or a charlie horse or something, but he's got some bigger fish to fry. 
Follow Kelsea on Twitter @KelseaStahler
More:
President Obama Speaks Out About Boston Marathon Suspects
'The Bible': What's the Deal With Obama Satan?
'Argo' Wins Best Picture, Michelle Obama Shout-Out 
---
From Our Partners:


Eva Longoria Bikinis on Spring Break (Celebuzz)


33 Child Stars: Where Are They Now? (Celebuzz)