Are the Foo Fighters Breaking Up?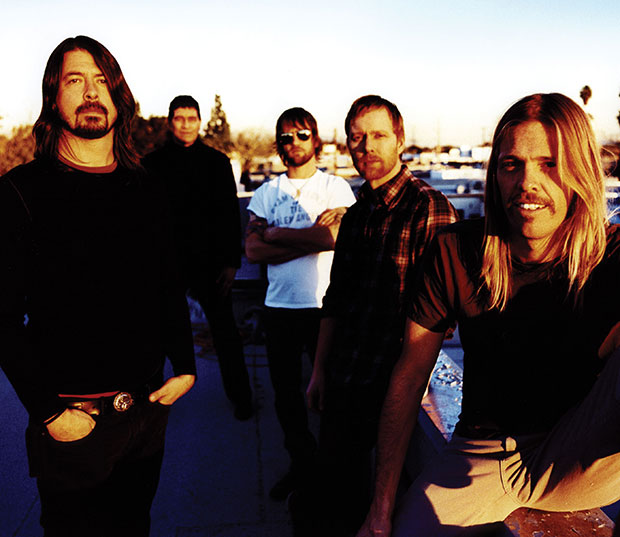 If there's one thing the Internet loves to do, it's blow things out of proportion. And that's exactly what happened when Foo Fighters front man Dave Grohl announced at the band's Saturday night show in Central Park that they "don't have any shows after this." Clearly, this means the Foo Fighters are breaking up forever.
In his rumor-inducing speech (seen in the video below), Grohl said, "Without making a big deal out of it, we don't have any shows after this. This is it, man. We don't have any ones after this. This is the show where we come out and we play as many songs as we can in a short period of time, because honestly, I don't know when we're going to do it again."
Okay, so that's a little vague, and certainly seems to hint at some sort of performance hiatus for the band, but to jump straight to news of a complete breakup seemed a little extreme. We checked in with the Foo Fighters' camp for some clarification. A representative for the band confirmed to Hollywood.com in an email, "They're not breaking up," and called the notion "ridiculous."
Until the Foo Fighters issue a formal statement, we can only guess as to what kind of a hiatus can be expected from the group. Still, it's a relief nonetheless to know that no drastic changes have been made. After what happened with the Beach Boys last week, our hearts can't handle any more band drama.
Follow Abbey Stone on Twitter @abbeystone
[Photo Credit: Steve Gullick/RCA]
More:
Justin Bieber Can Vomit and Sing Simultaneously — VIDEO
5 Questionable Things About Christina Aguilera's 'Your Body' Music Video
Adele Says She Doesn't Use Sex to Sell Records
From Our Partners:

Bill Rancic Tweets Adorable Photo of Baby Edward (PHOTO)
(Celebuzz)

(Celebuzz)