Ariel Winter Abuse Case: Children's Services Finds Evidence of Emotional Abuse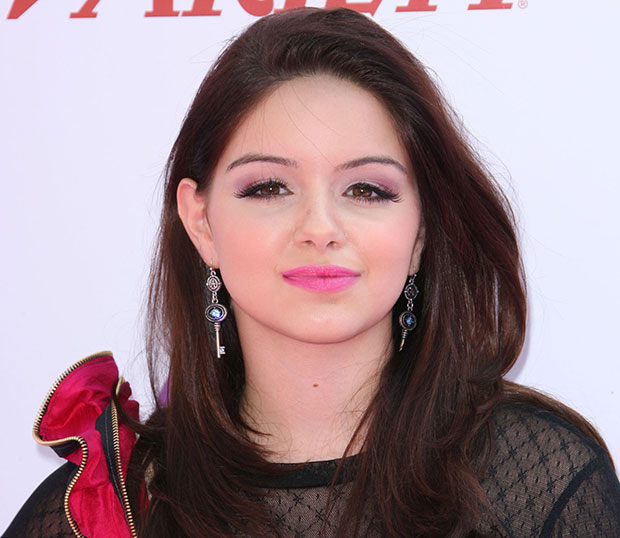 Two weeks after Modern Family star was removed from her mother's home following abuse accusations and temporary guardianship was awarded to her sister Shanelle Gray, the family appeared in a Los Angeles County Superior Court Tuesday. And during the hearing, Judge Michael Levanas ruled that Winter is to remain with her sister, People reports.
During the hearing, a Department of Children and Family Services report was presented and it said that the organization had found evidence that Chrisoula Workman, Winter's mom, had emotionally abused her daughter. But, the report also said that Winter's physical abuse accusations were "unsubstantial." The report suggested that Gray be awarded permanent guardianship.
While Workman's attorney tried to get the judge to grant guardianship to Winter's father, Levanas ruled that Winter is better off with her sister. Winter's parents have been separated and her father has not been residing in the family home, so this was the best decision in the judge's eyes. "I have questions about the nature and strength of the relationship with her father," Levanas said.
Levanas has also set a trial date to resolve the matter of Winter's permanent custody.
Follow Lindsey on Twitter @LDiMat.
[Photo Credit: Adriana M. Barraza/Wenn]
More:
'Modern Family' Star Ariel Winter Files Abuse Charges Against her Mother
Ariel Winter's dad objects to guardianship
Ariel Winter's mother speaks out about family drama

Prince William Shares Personal Snapshots of Royal Air Force Life (PHOTOS)
(Celebuzz)