Artist Thomas Kinkade Autopsy Report: Died of Alcohol & Tranquilizers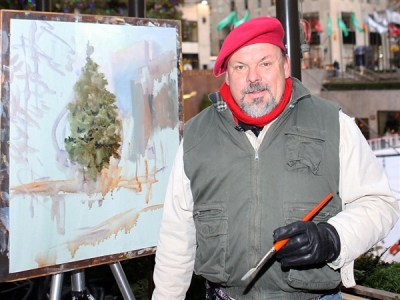 The Santa Clara County, Calif. Medical Examiner has released the autopsy report of Thomas Kinkade. According to the report, the 54-year-old artist tragically passed away on April 6 after overdosing on alcohol and the prescription tranquilizers, Valium, ("acute ethanol and Diazepam intoxication") in his Monte Sereno home.
"Mr. Kinkade died of respiratory depression as a result of a high concentration of ethanol combined with benzodiazepine use," the report reads. His death was listed as an accident.
Kinkade was best known as the "Painter of Light." There is reportedly an estimated number of one Kinkade piece in every 20 American homes.
More: