Ashton Kutcher & Mila Kunis Dating? 'That '70s Show' Fan Fiction May Come True
Ashton Kutcher was always believed to have had a crush on his That '70s Show costar Mila Kunis back in the day — but at the time that they were filming the show, she was just too young for him. They got to live out their fantasies, well our fantasies, somewhat on-screen as their respective characters Michael Kelso and Jackie Burkhart were love interests, but that was about it. Well, now it seems like the fan fiction that these two stars would eventually get together might actually be coming true.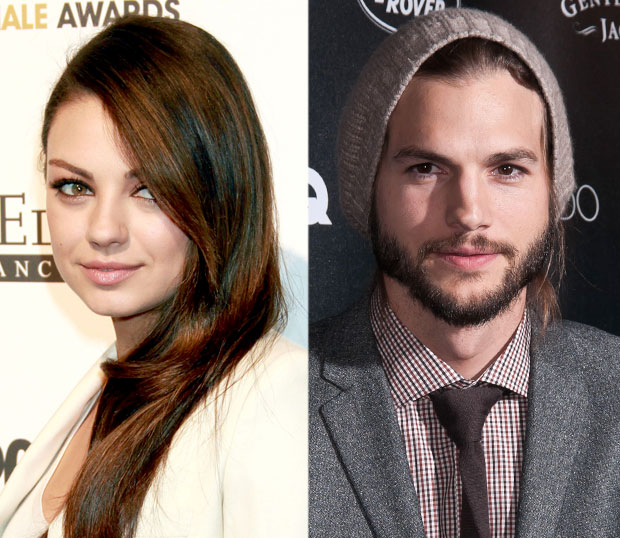 Pictures have surfaced showing the couple vacationing together. According to multiple outlets, the rumored twosome escaped to a small beach town near Santa Barbara this past weekend. For Kutcher, this rumored romance comes at the end of his seven-year marriage to Demi Moore. Though she and Kutcher are not officially divorced yet, Moore reportedly has intentions to file following the alleged cheating scandal surrounding Kutcher at the end of 2011.
While it's sad to see Kutcher's marriage at the end of the road, the possibility of him dating Kunis is sure to please his That '70s Show fans. Kunis and Kutcher have reportedly already done some furniture shopping together. Now, all they need is a stoner anarchist with an impressive collection of Led Zeppelin T-Shirts to live in their basement.
More:
Demi Moore Looking to Change Her Twitter Name
Ashton Kutcher and Mila Kunis Sign on for That '70s Show Reunion