Atta Boy! Anna Faris and Chris Pratt Welcome Son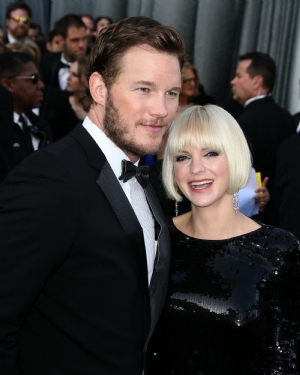 Break out all the bacon and eggs, Parks and Recreation fans, because Andy Dwyer Chris Pratt and his wife, fellow funnyperson Anna Faris have welcomed a baby boy into the world! Mazels all around.
According to People, son Jack "arrived earlier than expected and will be spending some time in the NICU [neonatal intensive care unit]," says Faris' rep. "The happy parents thank you for your warm wishes and ask that you honor their privacy during this time." The couple, who wed in 2009, met on the 2007 set of 80s nostalgia flick Take Me Home Tonight.
Anyone else left suddenly hoping that art will imitate life and Andy and April (aka Aubrey Plaza) will welcome a baby of their own into the world? Well, on second thought, maybe that's not the best decision for the in-love but inept couple. Something tells us Faris and Pratt are much better-suited to parenting.
[Photo Credit: WENN.com]
Follow Alicia on Twitter @alicialutes
More:
Anna Faris & Chris Pratt Expecting Their First Child