Attention 'Harry Potter' Fans: J.K. Rowling May Have More Books Up Her (Wizard) Sleeve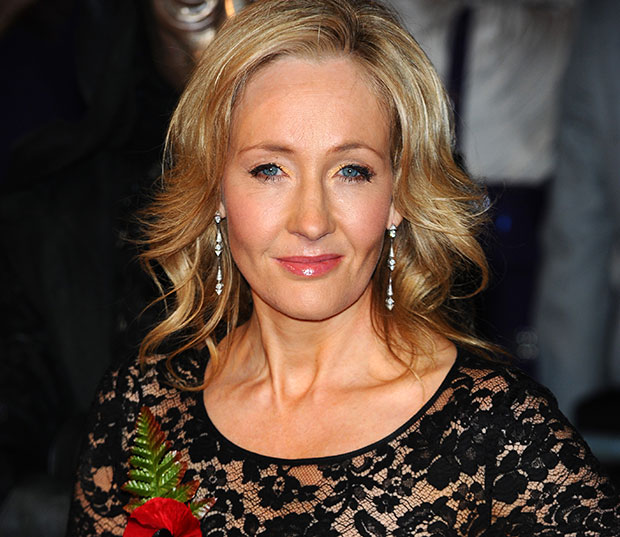 A little felix felicis has come the way of Harry Potter fans this week. Not only has J.K. Rowling, the author of the beloved best-selling phenomenon, released her latest — albeit a non-Harry Potter book geared towards adults about a town coping with an unexpected death called The Casual Vacancy — but she has finally said the magic words fans have been longing to hear since 2007: There may be more Harry Potter on the way. 
In a recent interview with BBC News, Rowling revealed she is contemplating penning something of a "director's cut" of some Harry Potter novels after feeling rushed to conclude the saga. "There were a couple of the Potters and I definitely knew that they needed another year," she said, adding, "I had to write on the run and there were times when it was really tough. And I read them, and I think 'Oh God, maybe I'll go back and do a director's cut,' I don't know." 
While critics and fans of the Harry Potter series were anything but disappointed in the way the books (and the subsequent films) wrapped up, Rowling admitted she wrote them under "tough" conditions that "no one will ever know." Still, "under the circumstances," the 47-year-old, who also admitted in the interview that she has previously struggled with depression, said, "I'm proud I was writing under the conditions under which I was writing" and that ultimately, "I think they [the books] are the way they were meant to be."
Of course, this isn't the first time Rowling has teased the possibility of more Potter. During a 2010 interview with Oprah Winfrey (presumably in a giant pile of money), the author said, "I could definitely write an eighth, a ninth book… I think I am done, but you never know."
Watch a clip from the very British interview with Rowling (who reiterated that the adult-themed, expletive-laced Casual Vacancy is not for her young fans) and BBC's Will Gompertz here. Do you think J.K. Rowling will ever actually write anymore Harry Potter novels? Or will J.K. soon stand for Just Kidding? Moreover, is she onto something when she says the original books "are the way they are meant to be?" Share your thoughts in the comments section, Potter fans. 
[Photo credit: WENN.com] 
More: 
J.K. Rowling's New Book Cover Revealed 
J.K. Rowling Titles Post-'Harry Potter' Book
'Harry Potter': In Memoriam
---
From Our Partners:


40 Most Revealing See-Through Red Carpet Looks (Vh1)


15 Stars Share Secrets of their Sex Lives (Celebuzz)