Can Aubrey Plaza Turn Zombie Movies Into Rom-Coms?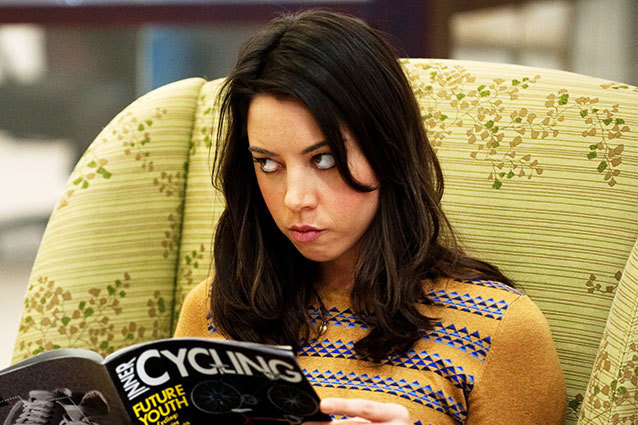 Colleen Hayes/NBC
There's a lot to love in the new trailer for Life After Beth. Molly Shannon, John C. Reilly, Dane DeHaan, and Aubrey Plaza as the undead girlfriend of your dreams/nightmares. For those of us who still can't bare to watch The Walking Dead or World War Z, this is the one zombie production that we might actually be able to enjoy:
The trailer for her other movie About Alex has also been released. There are no zombies, but there's definitely a dark humor permeating this one, as Plaza plays one of a group of friends gathered in the wake of a suicide attempt:
Plaza fans the world over—anticipate a very big year for your favorite Parks and Rec weirdo.
Follow @Hollywood_com Follow @shannonmhouston