Audrey Hepburn Didn't Think She Was Beautiful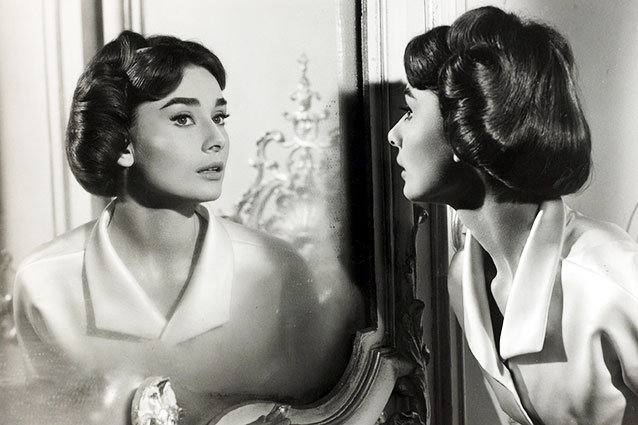 Audrey Hepburn is so much more than a movie star and fashion icon — she is the embodiment of human perfection. Poised, elegant, classy, and witty, she was an aspiration for women the world over. But, as is revealed in the May issue of Vanity Fair, Hepburn didn't find herself beautiful. 
Vanity Fair spoke to Hepburn's son Luca Dotti about his late mother, and he revealed that Hepburn considered her appearance "a good mixture of defects." "She thought she had a big nose and big feet, and she was too skinny and not enough breast," Dotti says. "She would look in the mirror and say, 'I don't understand why people see me as beautiful.'"
So body image issues, it turns out, aren't relegated to the 21st century. That being said, Dotti recounts that his mother had a great sense of self. "She was always a little bit surprised by the efforts women made to look young," he says. "She was actually very happy about growing older because it meant more time for herself, more time for her family, and separation from the frenzy of youth and beauty that is Hollywood. She was very strict about everybody's time in life."
RELATED: Should We Let Audrey Hepburn Rest in Peace?
While Hepburn looked at herself in the mirror and saw "a good mixture of defects" rather than the stunning woman we all remember from the movies — and who, immortalized with her pearls and cigarette holder, hung on the wall of every female college student's wall — she was okay with that. 
It's ironic that the attribute that Hepburn disliked in herself — namely, her slight frame — is the very thing women today often strive for. Hepburn came by her slenderness naturally (rumors of an eating disorder are just that) and considered it a fault, and yet women starve themselves to achieve her look. 
I think there's something we can learn from Hepburn here. No, not that skinniness is a flaw — it's not — but that, whether you see it or not, you are beautiful. I know, it's a sappy old cliché. But if Hepburn, one of the most gorgeous women of all time, couldn't recognize her own beauty, who's to say that you aren't being overly critical of yourself when you look in the mirror?  
Follow Abbey On Twitter @AbbeyStone
[Photo Credit: Popperfoto/Getty Images]
---
From Our Partners:


40 Most Revealing See-Through Red Carpet Looks (Vh1)


33 Child Stars: Where Are They Now? (Celebuzz)