Aurora Shooter to Plead Guilty in Hopes of Avoiding Death Penalty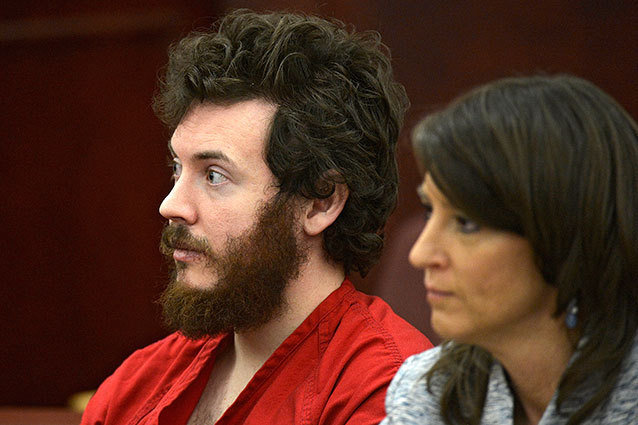 America won't soon forget the scar on the face of summer 2012: a late July tragedy in Aurora, Colo., that erupted when 24-year-old James Holmes allegedly opened fire in a movie theater during a midnight showing of The Dark Knight Rises. Accused of taking 12 lives and injuring 58 other individuals, Holmes is charged of 166 criminal counts that include murder, attempted murder, and other offenses, the Denver Post reports. Holmes has now decided to plead guilty, as reported by the Associated Press on Wednesday.
Holmes' attorneys express to the Post that the suspected shooter has offered the plea in hopes of avoiding the death penalty, instead vying for a life sentence. Presently, the prosecution is said to be assessing the plea, inviting the families of the deceased to weigh in on a potential life sentence for the accused.
RELATED: Alleged Aurora Shooter James Holmes Makes First Court Appearance
If the prosecution agrees to this penalty, Holmes' case could be prepared as soon as Apr. 1. However, the reach for a harsher penalty will result in Holmes' attorneys building a defense based on the accused's mental health. As such, the scheduled Aug. 5 trial commencement would plausibly be detained.
Follow Michael Arbeiter on Twitter @MichaelArbeiter
[Photo Credit: RJ Sangosti/The Denver Post/AP Photo]
---
You Might Also Like:


15 Oscar-Winning Nude Scenes


10 Insane 'Star Wars' Moments You Didn't Notice