Awesome Bill Murray Coloring Book We Must Have — EXCLUSIVE
While everyone else's kids are scribbling on SpongeBob and Cinderella, my super-cool kids are going to be coloring a totally different kind of character tonight: Bill Murray. That's right, moms and dads, the star of such greats as Moonrise Kingdom, Caddyshack and Ghostbusters, now has his very own coloring book. 
An amazing 23 images were created by 23 different illustrators, the book's editor Mike Coley at Belly Kids in the UK tells Hollywood.com. So why focus on the 61-year-old actor?
"The book grew out of a genuine love for Bill Murray, of his films but also the myth which surrounds him," Coley says.
"Discovering the films of Bill Murray was one of the biggest pleasures as a young boy," he adds. "I laughed with — or at — him in the early years and now I cry with him… I don't think there is a person alive who doesn't know of Bill Murray or one of his films. He's a deity, fully sized."
Check out some of the images from the book, inspired by a great actor who's never colored inside the lines: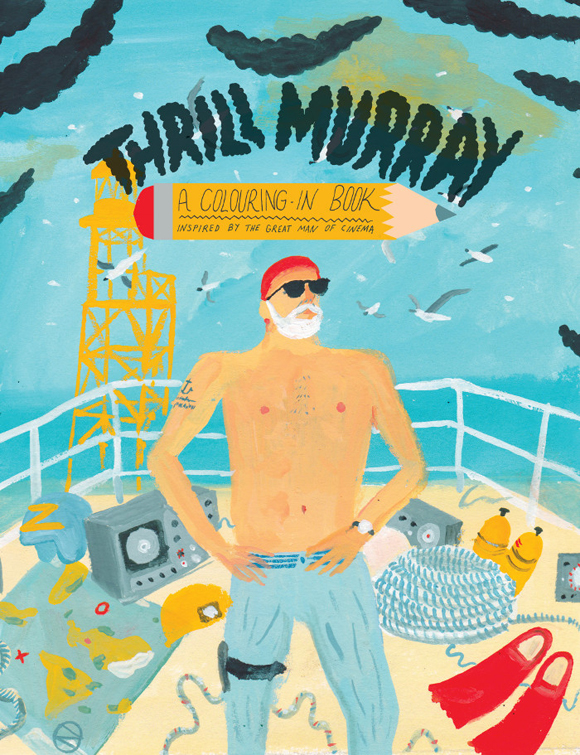 Follow Michelle on Twitter at @hwmichellelee
More:
Some Of Us Love, Hate Wes Anderson's New Moonrise Kingdom Trailer
Jason Schwartzman Signs Up For Wes Anderson's Moonrise Kingdom