Azealia Banks 'Blows Up' a Condom on 'Dazed & Confused' Cover
While most magazines are making headlines this month for their fashion forward September issues, other magazines are taking the spotlight for a slew of different reasons. Vogue editors must have thought that putting Lady Gaga on the cover would make people stop in their tracks, but British publication Dazed & Confused has quickly stolen the limelight from Anna Wintour (Editor-in-chief of Vogue) with its new cover. Dazed & Confused didn't take the spotlight by flaunting a beautiful diva in all her fashion glory; Instead, they thew an up-and-coming rapper and a condom onto their cover to shake things up a bit.
The September issue of Dazed & Confused features female rapper Azealia Banks on the cover holding a big, red condom up to her lips as if she is about to smoke out of it. And if that's not compromising enough, the headline for the feature reads: "Azealia Banks Blows Up."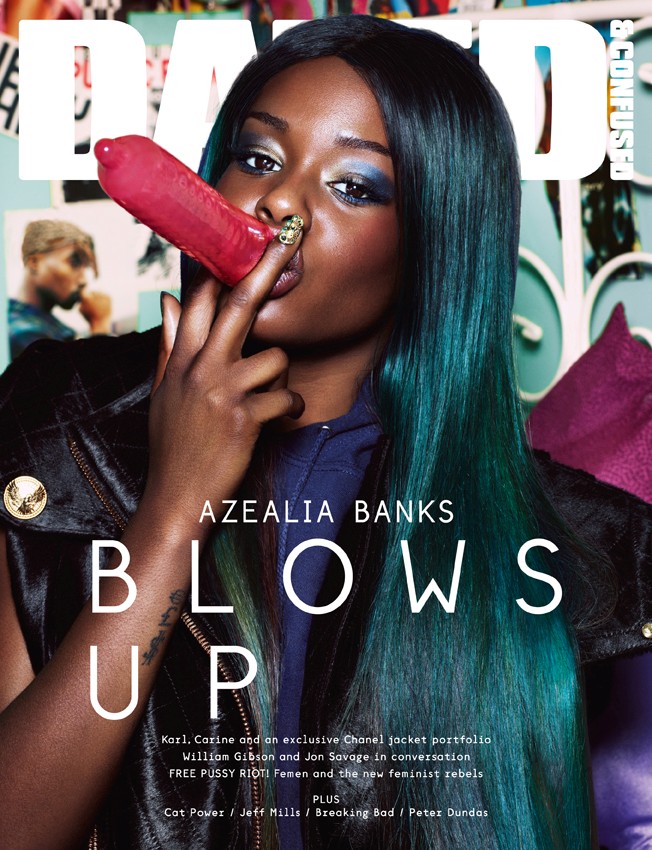 Yeah, we get it. The magazine was trying to be sexually perverse, and well, it worked! On Aug. 8, the magazine tweeted:
Just been told our upcoming @azealiabanks cover has been banned from 7 countries so far. Thank God for the Internet, huh?
— Dazed and Confused (@DazedMagazine) August 8, 2012
Well, well. While this magazine definitely is a sight to cause sore eyes, it's not the only one to feature a cover that has come under scrutiny. In fact, four other magazines have faced criticism for other racy and questionable cover decisions made in the past two years.
Jessica Simpson Naked on Elle
Jessica Simpson had no clue people would be insulted by the picture of her naked and pregnant body on the cover of Elle magazine's April 2012 issue. But that's exactly what happened when a Tuscon Safeway store received "multiple complaints" about Simpson's nude body being on display. The store in turn placed a cardboard box in front of the questionable part of the magazine. A spokesperson responded to the situation to Hollywood.com, saying, "She's celebrating her body during this joyous time in her life and we couldn't be happier for her."

Kate Middleton's Bikini Bod Controversy
Back in July, Australia's weekly tabloid Woman's Day cooked up some controversy when it revealed supposed never-before-seen photos of Prince William and Kate Middleton on their honeymoon. But "never-before-seen" shots weren't the only questionable parts of the feature. The surreal cover shot of the couple raised questions of if Middleton's body had been photo-shopped to make her look thinner.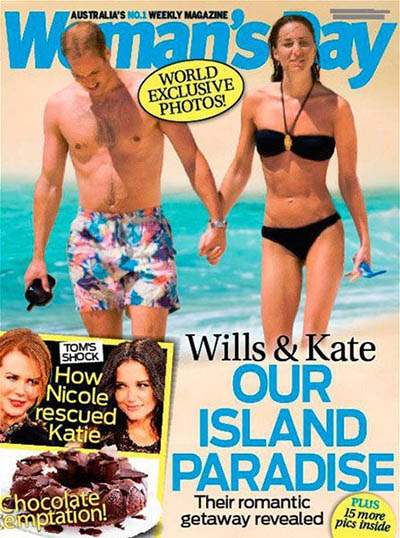 Breastfeeding a Three-Year-Old
In May, Time magazine came out with one of the most controversial covers of the year: a woman breastfeeding her child. It wasn't just any old mother and baby shot — the child seen breastfeeding on his mother was actually three years old at the time. That sure was enough to get people talking.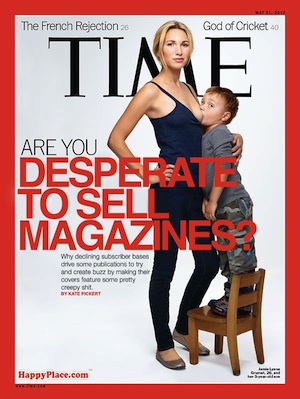 Newsweek Photo Shop Princess Diana
In 2011, Newsweek did the unthinkable and brought Princess Diana back to to life… on the cover of their magazine. Thanks to the magic of photoshop, Diana, who died in 1997, was able to be placed side-by-side next to her daughter-in-law Kate Middleton. Talk about a royal reunion.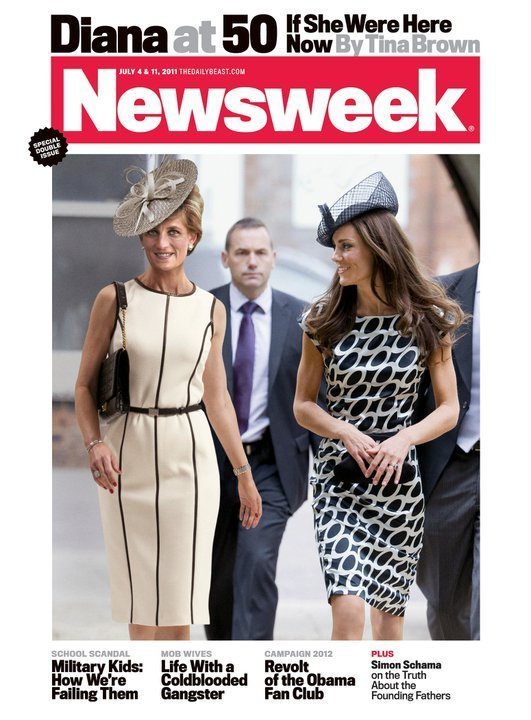 Follow Lindsey on Twitter @LDiMat.
[Photo Credit: Photo Credit: Brooke Nipar/Interscope, Dazed & Confused, Elle, Woman's Day, Time, Newsweek]
More:
Jessica Simpson's Naked Cover Controversy — 'Elle' Magazine Responds
Kate Middleton's Bikini Controversy: PhotoShopped to Look Thinner
Time's Controversial Breastfeeding Cover: Celebs React on Twitter