Bad Idea? Justin Bieber Poses With a Gun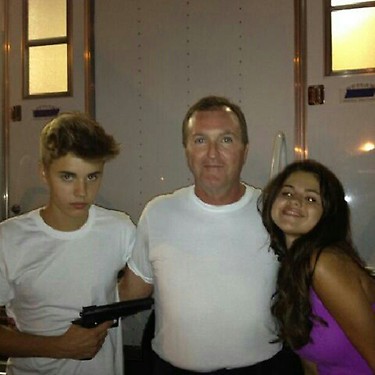 Monkey see, monkey do?
First Lindsay Lohan posed with a gun pointed at her head, then Madonna took aim at her crotch, and Kim Kardashian posted a picture of her with a rifle while on vacation. Now teen heartthrob Justin Bieber is popping up on Twitter photographed on the set of Disney star Selena Gomez's new movie, Feed the Dog, with a fake gun pointed at his girlfriend's dad.
We're not sure if the young singer — who is seen looking quite serious in the photo — is trying to come across as a bad boy? But mostly it just looks like someone with bad judgement. Especially when he has 27 million young fans following his every move on Twitter. Though to be fair, he is not alone in his photo faux pas.
Check out these other celebs and the candid shots that are causing controversy. What do you think? Bad idea, or just a bad call?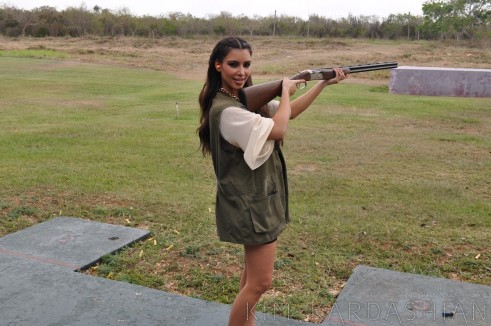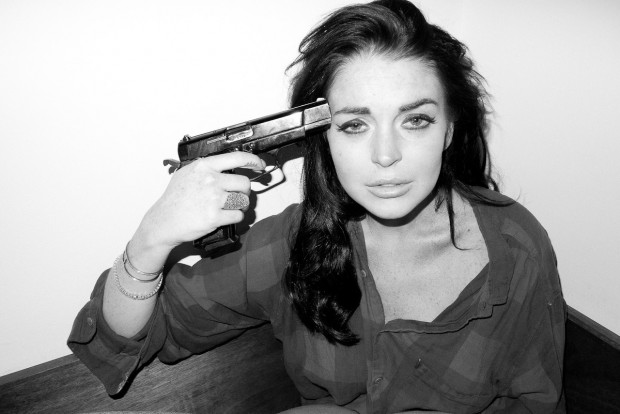 [Photo Credit: TerrysDiary.com]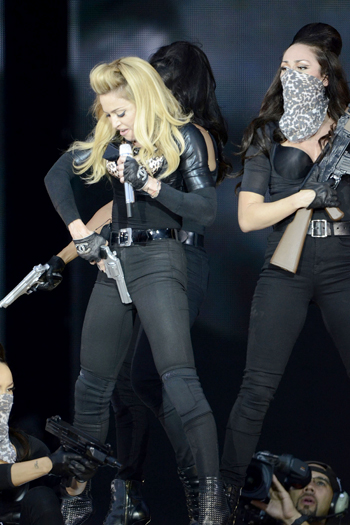 [Photo Credit: Wenn.com]
More:
Lindsay Lohan Puts a Gun to Her Head — PICS
Kim Kardashian Pulls a Sarah Palin, Poses With Gun
Dear Madonna: It's Time to Knock Off the Desperate Stunts
From Our Partners:

(Celebuzz)

(Celebuzz)