We Made 3 Movie Posters That Prove Zach Galifianakis and Barack Obama Should Star in a Buddy Comedy Together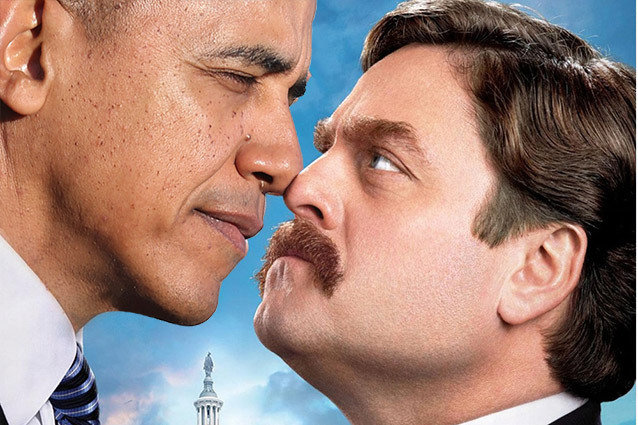 Warner Bros. Entertainment/Getty Images
One of President Barack Obama's biggest claims to fame is his relatability, and it turns out that just like everyone else, even the leader of the free world wants to commit various acts of war against Zach Galifianakis. In the latest episode of the long-running web series Between Two Ferns with Zack Galifianakis (which you can watch at the bottom of the page), the POTUS indulges the comedian with quite the antagonistic interview, and things almost reached a red "severe" rating on the awkward meter. But seriously, we enjoyed the dynamic between Galifianakis and President Obama so much, we dreamt up alternate versions of Galifianakis movies where the two team up for some downright presidential shenanigans.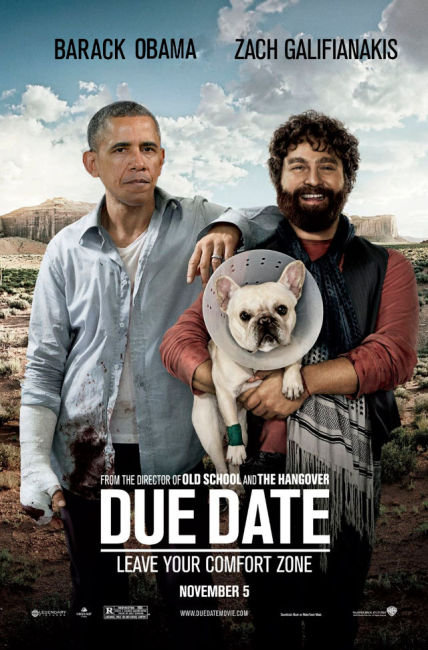 Warner Bros./Getty Images
Due Date: Barack Obama and Zach Galifianakis only have two days to make it across the country so that Obama can hand in his application for the 2008 presidential election before the deadline. So many high jinks ensue.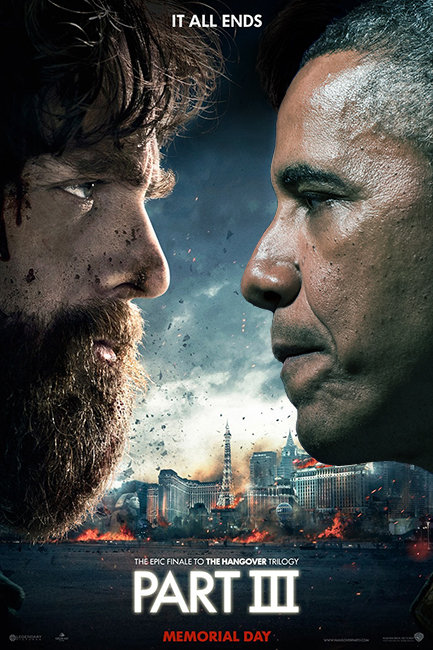 Warner Bros. Entertainment/Getty Images
The Hangover Part III: The night before his second inauguration, Barack Obama parties it up with Zach Galifianakis, but wakes up to next day with a missing tooth, a "Romney 2012" face tatoo, and no idea where he put those pesky nuclear launch codes. The duo only have a few hours to track down a missing Michelle Obama before the inauguration begins.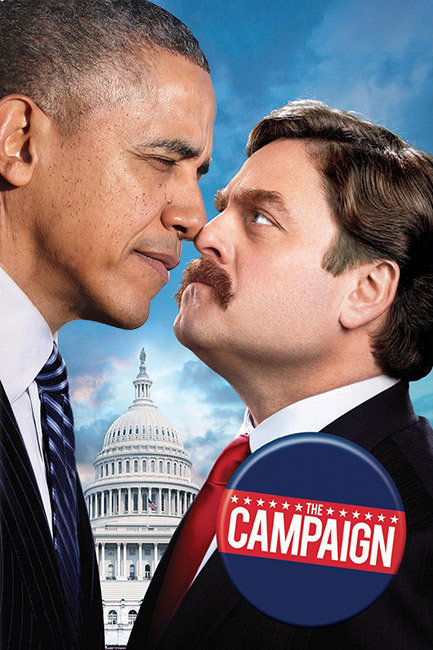 Warner Bros. Entertainment/Getty Images

The Campaign: A searingly realistic and intimate dramatic retelling of the 2012 presidential election with Barack Obama playing himself, and Zach Galifianakis playing a unbelievably convincing Mitt Romney. I smell Oscars.
Check out the terrific Between Two Ferns episode below: