San Francisco Dressed Up as Gotham City Today to Make BatKid's Dreams Come True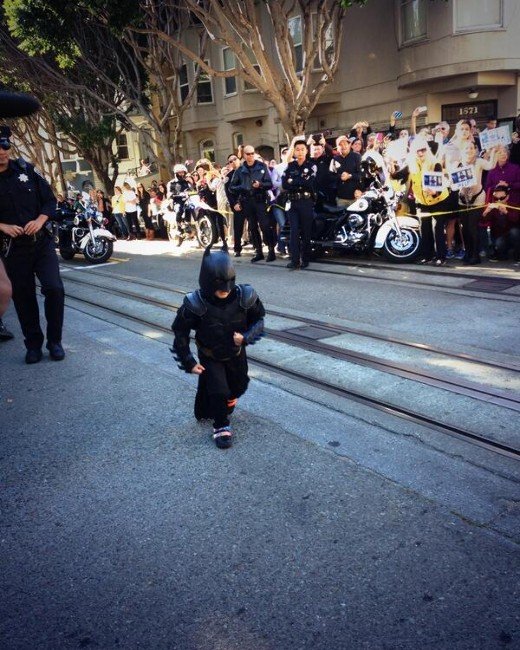 SFWish/Twitter
Batkid to the rescue! Thanks to the awesome, Batman-loving folks over at the Make-A-Wish Foundation, San Francisco has been turned into Gotham City for the day for Miles, a 5-year-old boy in remission from lymphoblastic leukemia, according to The Los Angeles Times.
Working together, the people of San Francisco Gotham City have created a Batman-themed day catered to Miles' wish. The crime-stopping festivities include Miles' own Batmobile, a call for help from Police Chief Greg Suhr, the capture of the Riddler as he attempts to rob a bank, a rescue mission involving a woman tied to the trolley tracks, and a flash mob of people in Union Square asking Batkid for help getting back Lou Seal, the San Francisco Giants mascot, from Penguin. Oh, and his little brother is dressed as Robin to assist him along the way. (You can watch a live video of the events here.)
And so Miles never forgets his special crime-fighting day, the San Francisco Chronicle printed a 1,000 special-edition newspapers called the Gotham City Chronicle with stories penned by Clark Kent, Lois Lane, Brenda Starr, and Perry White. Best. Day. Ever.
Thank you, Batkid. You've brought a smile to many people's faces today.