Beastie Boys' Adam Yauch Dies at 47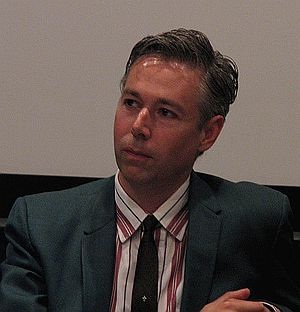 Adam Yauch, the co-founder of the influential Beastie Boys, passed away following a battle with cancer. The 47-year-old hip hop artist, better known as MCA, was diagnosed with the disease in 2009 after doctors discovered a tumor in his salivary gland. 
Prior to and following his diagnosis, Yauch remained an active member of the iconic Beastie Boys. In fact, the band continues to enjoy success decades after their formation —  their eighth album, Hot Sauce Committee, Pt. 2, garnered positive reviews last May, two years after Yauch's cancer treatments initially delayed its release. 
The Beastie Boys first formed in the late 1970s, when Yauch teamed with Michael "Mike D" Diamond and Adam "Ad-Rock" Horovitz to create a hardcore punk band. Over time, the Beastie Boys evolved and became renowned for their influence on the hip-hop genre after the release of their first album, 1986's License to Ill, which included one of the band's biggest hits, "(You Gotta) Fight For Your Right (To Party!)." Sixteen years later, The Beastie Boys were inducted in the Rock and Roll Hall of Fame. 
Yauch and his bandmates influenced slews of other musicians, including the Red Hot Chili Peppers, who dedicated their performance at the 2012 Rock and Roll Hall of Fame to Yauch. The music legend, known for songs like "No Sleep till Brooklyn," is survived by wife Dechen Wangdu and daughter Tenzin.