Best 'Abbey Road' Photo Tributes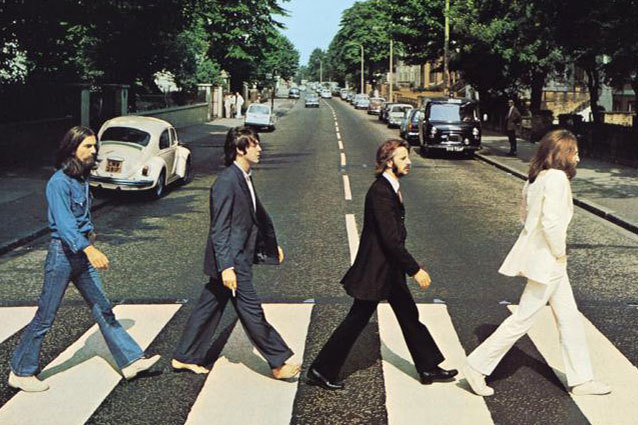 Based on a sketch by Paul McCartney, the wordless front cover of The Beatles' 11th studio album has become so iconic that its featured zebra crossing was recently given Grade II status for its cultural and historical importance. But alongside the thousands of fans who have flocked to the North London residential street to recreate the famous pose every year since its release in 1969, the Abbey Road artwork has also been imitated by everyone from Nickelodeon favorites Ren & Stimpy to New York rapper Chubb Rock. Here's a look at five of the most impressive homages.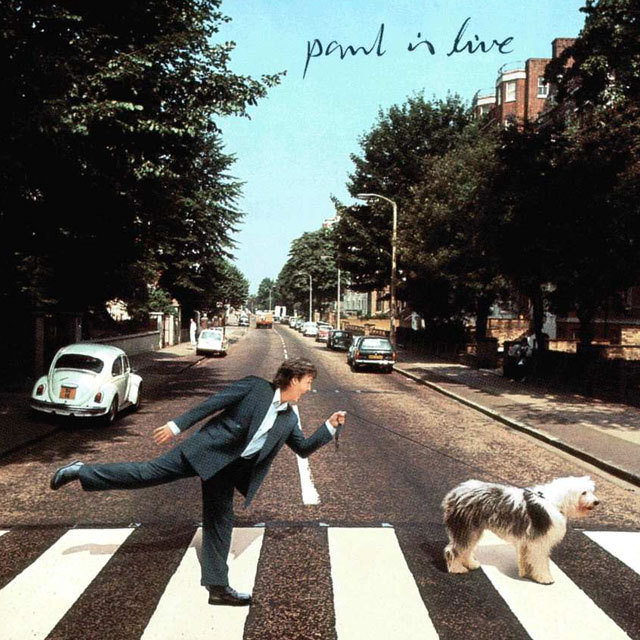 Paul McCartney – Paul Is Live
Playfully toying with all the conspiracy theories which circulated following the release of Abbey Road, McCartney made it clear that the 'Paul Is Dead' rumour was nothing more than a shaggy dog story with this cover to his 1993 live album.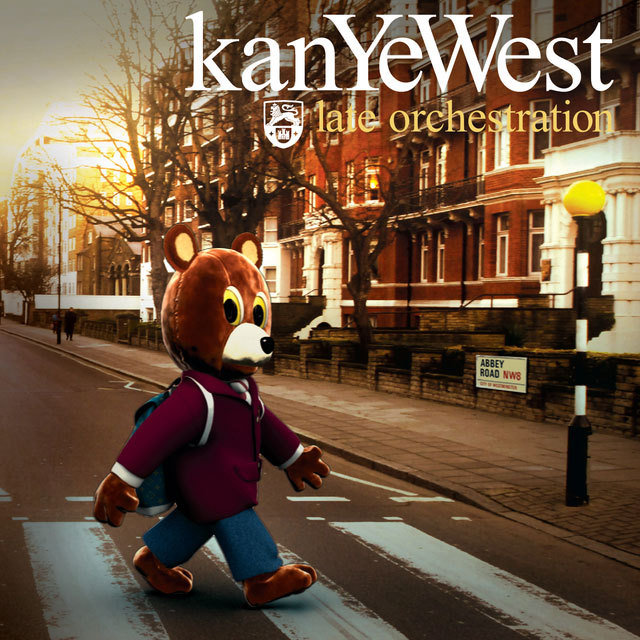 Kanye West – Late Orchestration
Kanye later compared himself to The Beatles on My Dark Beautiful Twisted Fantasy album track "Gorgeous." But he first aligned himself with the Fab Four when Dropout Bear strolled towards Abbey Road Studios for the cover of 2006 live album, Late Orchestration.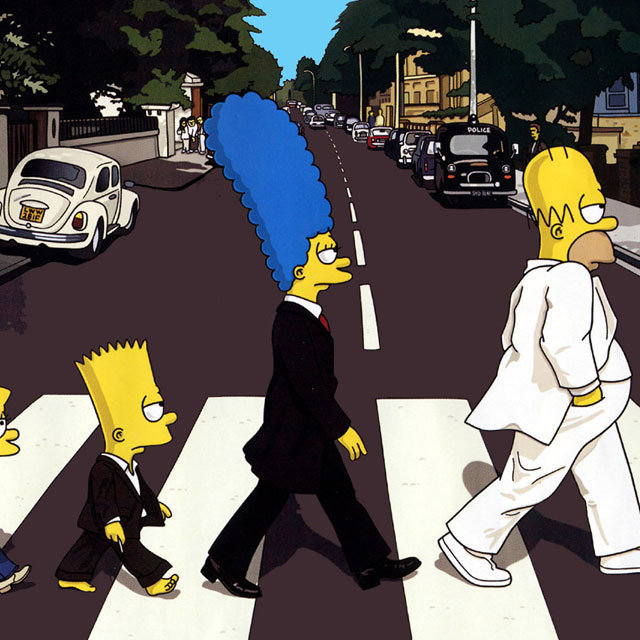 FOX
The Simpsons
From Homer's Barbershop Quartet to Ned Flanders' memorabilia collection, The Simpsons has always been chocked full of Beatles references, which made this tribute appearance on the cover of Rolling Stone in 2002 a no-brainer.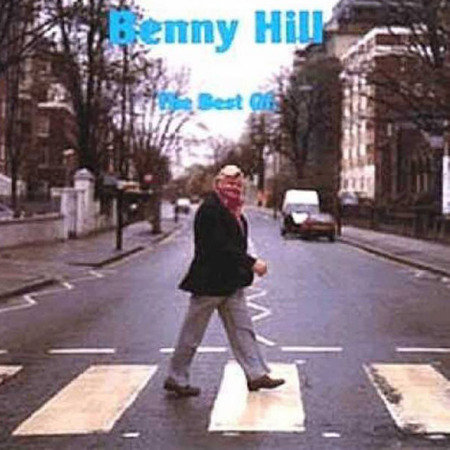 Benny Hill – The Best Of
Taken shortly before his death in 1992, the world's most famous skirt-chasing comedian decided to leave his Hill's Angels behind and instead walked along the famous crossing on his own for the cover of his final hits collection.
Red Hot Chili Peppers – The Abbey Road E.P.
Not content with replicating the original's barefoot approach, Anthony Kiedis and co. opted to expose even more flesh when they visited the street with some strategically-placed tube socks for the cover of 1988's The Abbey Road E.P.
More:
Has Lady Gaga Sold Out?
One Direction: This Is It Director Morgan Spurlock Finds The Soul Of A Boy Band
VMAs 2013: The 10 Most Controversial Video Music Awards Moments Ever
---
From Our Partners:


40 Most Revealing See-Through Red Carpet Looks (Vh1)


15 Stars Share Secrets of their Sex Lives (Celebuzz)