Live Vicariously Through Your Favorite Celebrities With Instagram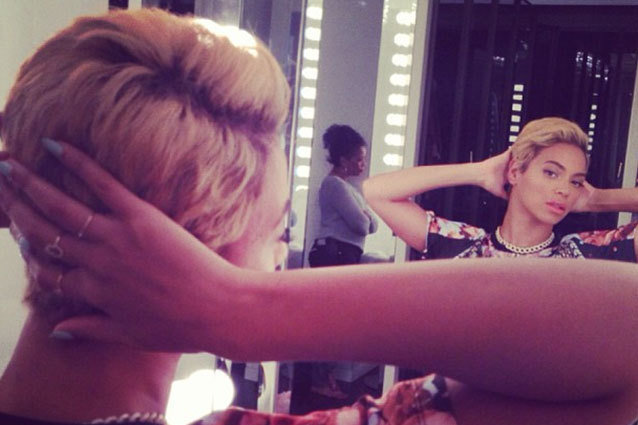 Sometimes celebrities are just like us. They shop at the grocery store! They take out the garbage! They get parking tickets! But other times, they take their private jets to St. Barts for an impromptu week away, and suddenly we're coldly reminded that they are nothing like us. There is no better place to see proof of this than on Instagram, where celebrities love to post modeling shots, beach vacations, and general evidence of what living in the lap of luxury is like. As jealous as we may be, we can't help but follow their accounts and like their photos. If you want to live vicariously through a high-living celebrity, here are a few with the most envy-inducing Instagram accounts.
Beyoncé, @beyonce
Beyoncé's Instagram is the Instagram to end all Instagrams. It's no wonder her documentary is called Life Is But a Dream, because her life is the kind that the rest of us can only dream of. From trips around the world to her jaw-dropping stage outfits and glimpses of family time with Jay Z and Blue Ivy, Beyoncé's Instagram scrolls like a really, really fashionable adventure book.
Alessandra Ambrosio, @alessandraambrosio
Being a Victoria's Secret model entails constantly traveling from one beach to another to wear bikinis while wading in crystal-blue waters. It's a tough life, but somebody's gotta do it. Luckily, Alessandra Ambrosio shares the joys of being a supermodel through her Instagram account, which is filled with pics of gorgeous beaches and even more gorgeous Angels.
Vanessa Hudgens, @vanessahudgens
If anyone knows how to have fun, it's Vanessa Hudgens. The High School Musical actress loves to document her adventures on Instagram, which includes everything from girls' night out with her friends to filming with Nicolas Cage.
Rihanna, @badgalriri
The 25-year-old singer loves to post pics of her bikini body in exotic locales. (If you were Rihanna, you'd do the same.) When she's not sunbathing on a yacht, she loves to post candid shots of herself having fun with her friends as well as a never-ending array of fierce fashion and beauty looks that only Rihanna can pull off. Also, she just got two illegal exotic animal traffickers in Thailand arrested because of one of her Instagrams, and how many people can say that?
Justin Timberlake, @justintimberlake
Justin Timberlake's Instagram shows exactly what pandemonium means, as many of his pictures are of giant crowds screaming his name. I guess that just comes with the territory when you're one of the world's biggest pop stars. Plus, the first half of his photos are in black and white, lending that suave "Suit & Tie" feel that JT is known for.
Kim Kardashian, @kimkardashian
Kim Kardashian is notorious for regularly posting swimsuit shots and glamour selfies. If you think about it, it's kind of her main line of work. Either way, her Instagram captures all the fabulousness that comes with being a Kardashian.
Victoria Beckham, @victoriabeckham
Why is her Instagram envy-inducing? This picture says it all.
Ryan Seacrest, @ryanseacrest
Ryan Seacrest's Instagram is, as you'd expect, filled with countless celebrity appearances. If you've always wanted to have friends in high places, look no further than Mr. Seacrest as your inspiration.
More:
Why Justin Timberlake Should Have Stuck to His Acting Career
The Awkwardness of Nina Dobrev and Derek Hough's Relationship
The World According to Kanye
---
From Our Partners:


40 Most Revealing See-Through Red Carpet Looks (Vh1)


15 Stars Share Secrets of their Sex Lives (Celebuzz)