Best In Electronic Music 2013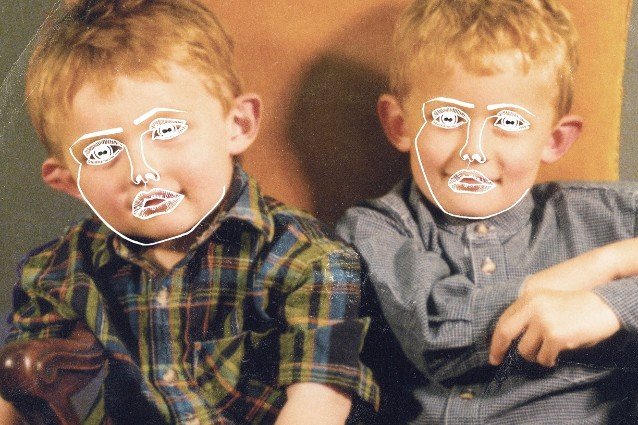 Disclosure/Island Records
Bear in mind that I'm not a music critic by any means, so this is simply my personal favorite selection of the albums that came out this year. There's such a wide amount of music out there that I could probably list 100 of them here – but I won't. Here are 10 of what I thought were the best electronic albums of 2013, in no particular order:
Boards of Canada – Tomorrow's Harvest
Ever since hearing "RoyGBiv" on an electronic music compilation album, I have been a big Boards of Canada fan. They had disappeared from view for a while, but surfaced again this past year with the sublime Tomorrow's Harvest. It's nothing truly groundbreaking, just really, really good music.
Maya Jane Coles – Comfort
I first heard Coles when she did a compilation for the DJ Kicks series of albums. When I saw that she had a debut album coming out this year, I had to get it and was not disappointed at all. From the slow rolling sound of the opening single to the many different types of songs throughout the album, I found it a disc that I could listen to in its entirety several times.
F*** Buttons – Slow Focus
I can't use any videos here since all of them have the actual, uncensored name of the band, but I highly suggest you search YouTube for "Slow Focus" and get an idea of what it's like. It's different from their previous album, with nary a song like "The Lisbon Maru." It's kind of jarring, unsettling but ultimately worth listening to multiple times.
Disclosure – Settle
It's hard to believe that the people behind this music can't legally drink in some countries. When I was their age, I was trying to get into as many parties as I could, not make really good tunes like this. Now college kids are going to parties and listening to music by their peers.
Bonobo – North Borders
Ever since I heard "Sugar Rhyme" on M is For Monkey, I've been a big fan. This album definitely doesn't disappoint. It's excellent music for doing things creatively, like writing or drawing. It's also one of those albums that's just meant to be listened to one after the other – there's not really a song to skip, which is rarer in this day and age where singles seem to rule the marketplace.
Toro Y Moi – Anything In Return
Yeah, I know. He looks like Donald Glover. He's able to set some really great beats here with some really interesting lyrics. Listen to the album. You'll be hooked in no time. It's quite the relaxing album.
Sally Shapiro – Somewhere Else
Sally Shapiro isn't just one person, it's actually a duo of her and John Agebjorn. They produce some really stirring music – the instrumental version of "If It Doesn't Rain" is truly beautiful. Someone described it as 'ear candy' and that seemed to be the perfect description for it. Listen to it and think of summer.
Lindsey Stirling – Lindsey Stirling
She was on America's Got Talent and got voted off. Boy, Piers Morgan, Sharon Osborne ("Your act couldn't fill a theater in Vegas") and Howie Mandel must be feeling a little silly now at how Stirling's career has blown up since her debut album came out. It's electronic beats with a violin. Trust me. It's awesome.
Holy Ghost! – Dynamics
I got hooked on their first album and this one didn't disappoint either. I had to be careful listening to it when doing work, because I had to stop every few seconds and start boogieing along with the beats. Yeah, it'll hook you that fast.
Pretty Lights – A Color Map of The Sun
Aside from having a really, really cool album title, Pretty Lights has put forth a masterpiece. It's actually all the work of one person, Derek Vincent Smith, which is pretty amazing for the levels of complexity, 'Yellow Bird' is also a great song besides the one I showed.
Washed Out – Parocosm
This is an album to listen to if you're in a really bad mood. It can't help but cheer you up. It's also one of those albums that demand a full listen. I didn't find myself impatiently switching out of any of the songs. Just a really, really good work.
Yes. I know. I left off a certain album by a group that rhymes with Raft Dunk. It's not that I didn't like the album, but given how it had been marketed as being a game changer when it came to music, I found myself unimpressed. It didn't last in long rotation on my iPod. It almost seemed humdrum after all the buildup. SoLet me also leave you with one of my favorite tracks from this past year – Royksopp's "Daddy's Groove", a song that I found myself wishing to be about 5 minutes longer: