Prepare: The Perfect Pinterest Picture Has Been Procured!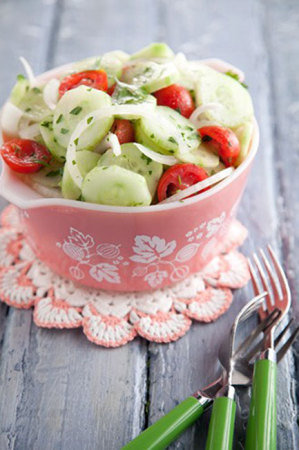 Hats off to Wired for embarking upon a scientific voyage that'll effectively bridle our enthusiasm for any nonsense about Mars having flowing rivers (this means nothing — Jersey claims part of the Hudson, but that doesn't mean it can support functional life forms). Thanks to a groundbreaking formula made by the marketing and analytics company Curalate, Wired has discovered the mathematical formula for determining the absolute perfect Pinterest photo.
As we've all endured the tireless boasts of our brunchtime companions over the auteristic sensibilities in their iPhone snapshots of rapidly cooling Denver omelettes, this discovery is sure to pique interest. Curalate has determined that the ideal (meaning most click-and-sharable) Pinterest image involves light and plentiful colors, a presence of red, little to no background, a vertical portrait style, and a deficit of human beings. So what image is so daring to uphold each of these qualifications, earning stature as the greatest Pinterest image in the long, vast history of humanity (and the slightly less long, vast history of Pinterest)?
Behold: this Paula Deen snapshot of a cucumber, tomato, and onion salad, seated neatly in a floral bowl atop a picnic table. Flawless, ain't it?
The image, appropriately titled "Aunt Peggy's Cucumber, Tomato, and Onion Salad," has earned 307,000 repins, 8,000 likes, and over 3,000 comments, putting to shame the Alaskan salmon that your friend Chad is always proud to remind you earned him like 14 new Twitter followers. So go ahead. Rub this in Chad's hashtagging face. And thank science all the while.
Follow Michael Arbeiter on Twitter @MichaelArbeiter | Follow hollywood.com on Twitter @hollywood_com
More:
Shaq Soda Seems Like a Slam Dunk
Do Hugh Jackman's Cronuts Meet the Hype?
A Review of Guy Fieri's Restaurant
---
From Our Partners


Stars Pose Naked for 'Allure' (Celebuzz)


Let's Translate Walter White, Taylor Swift and More into Dothraki (Vulture)