Bethenny Frankel's 'Saved By The Bell' Past Revealed! — PIC
Bethenny Frankel is a woman of many talents. Not only has she starred in the highly popular reality series The Real Housewives of New York City, but she also recently started up her very own talk show, Bethenny. However, Frankel's skills don't just end on-screen. In fact, she actually started her television career behind the scenes as a young production assistant on the beloved teen sitcom Saved By the Bell.
Frankel recently posted an old photo of her on-set via her Instagram account, standing alongside the one and only Screech. "My P.A. Days on 'Saved By the Bell,'" Frankel posted as a caption. And judging by the Malibu Sands Beach Club uniforms, this snapshot was most likely taken circa 1991. If only the gang could've served guests Skinnygirl margaritas back then.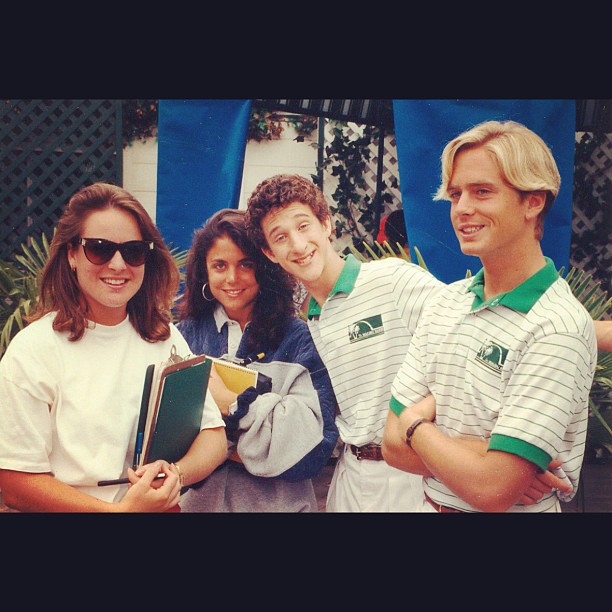 Bethenny Frankel on Saved By the Bell
[Photo credit: Instagram]
More:
Sex and Skinny Girls: Bethenny Frankel Talks Talk Show
Bethenny Frankel: I Want Mila Kunis To Play Me In My Movie