Beyonce Announces First Post-Baby Performance Dates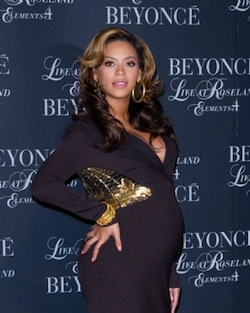 You can't keep Beyonce off the stage for long! Today the singer announced through her publicist that she'll be performing in Atlantic City on Memorial Day weekend — her first appearance since she and husband Jay-Z welcomed daughter Blue Ivy Carter in January.
The shows will take place on May 25, 26, and 27 in the 5,000-seat hall at Revel Resorts, a casino opening in April. We haven't seen much of Beyonce in the past few months, and she hasn't performed since her show at the Roseland Ballroom in August. Considering that no one's forcing Beyonce to get back to work, it's a relatively short maternity leave.
Source: New York Times