Beyonce Announces New Destiny's Child Music: Next Stop, Super Bowl?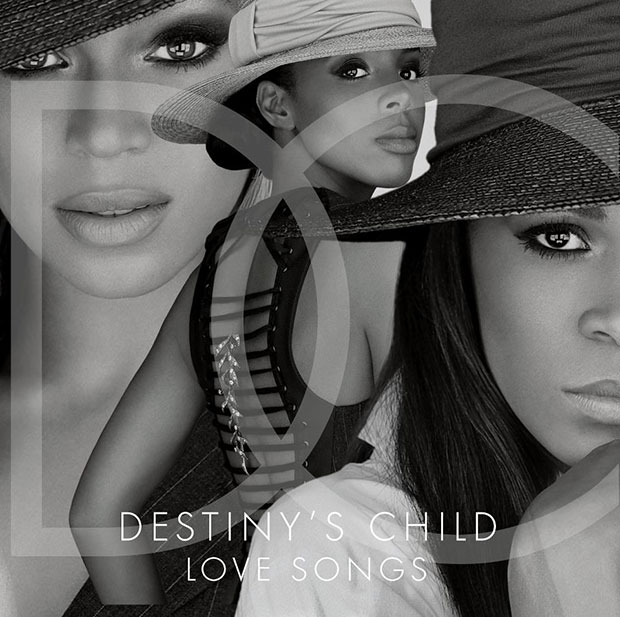 Do you feel that? That sensation that the room is spinning and the floor is shaking and your eyes are about to bulge out of your head? We're in a bit of an entertainment news explosion: First the Oscar nominees are announced, Kathryn Bigelow is snubbed, Justin Timberlake announces he's "READY" (to get back to making music, we all whisper excitedly), and now, Queen Beyonce is reuniting with Kelly Rowland and Michelle Williams (not that Michelle Williams) to bring us NEW DESTINY'S CHILD MUSIC.
My apologies. I'm in a cold sweat of anticipation and I accidently slipped and hit the caps lock key, but don't be fooled, this news has already made 2013 the best year ever. On her official Facebook page, Beyoncé wrote, "I am so proud to announce the first original Destiny's Child music in eight years!" along with an image of the cover with the name Love Songs. While Bey was a little coy and only specified that this is new "music" the pre-order link she posted goes to a $9.99 item that will be released on January 29, 2013 — the price seems to say we're looking at at least five or six songs here, folks. Of course, the next step in our giddy little brains (besides figuring out which costume from the "Survivor" video would fit best in our everyday wardrobes) is this: Does this mean the lady trio will reunite on the Super Bowl stage on Feb. 3? (And put the Spice Girls' upteenth reunion at the closing ceremonies of the London Olympics to shame?)
All evidence points to "yes." Why else would Bey release this information mere weeks before her highly-anticipated Super Bowl halftime show? If Destiny's Child is performing with Beyoncé, that would mean not only would the performance carry the weight of a likely cameo from hubby Jay-Z, but a long-awaited reunion (and a performance of "Say My Name" please?). The only real question is, can we handle this much excitement?
Follow Kelsea on Twitter @KelseaStahler
More:
Who Runs The World: Beyonce to Perform at Obama's Inauguration
Beyonce and Jay-Z Spend $1 Million for Nursery Inside Basketball Arena
Beyoncé Joins Jay-Z on Stage During New York Concert — VIDEOS

Guess the Celebrity Bikini Body! (Celebuzz)

30 Hottest Lingerie Scenes from the Past 30 Years (Celebuzz)